Stephane Peterhansel closes on 13th Dakar win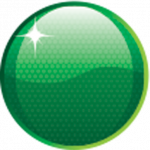 Sebastien Loeb took a narrow win in the penultimate stage as his Peugeot team-mate Stephane Peterhansel is favourite to win Dakar for a 13th time.
Nine-times World Rally Champion Loeb recorded an 18s win in the San Juan to Río Cuarto stage over Peterhansel after the Peugeot 3008 DKR duo staged an epic dice.
Peterhansel will go into the final short timed stage clutching a 5min32s overall lead.
"It was a big fight this morning with Seb," Peterhansel said.
"We lost three minutes on the first part. I think he went on full attack. On the second part, I started first, but I stopped quickly because he was starting just four seconds behind me.
"But, a few kilometres later he got a puncture, so I took the opportunity to go on full attack for all the second part. In the end, it was a nice fight. It is really an honour for me to fight with Sébastien Loeb."
Cyril Despres is almost assured of supplying Peugeot with a podium lock-out and remains firmly in third overall well ahead of the Toyota Hilux of Nani Roma.
In the bikes Paulo Goncalves claimed his first stage victory however KTM rider Sam Sunderland remains firmly in control.
"I think the gap is around thirty minutes," Sunderland said, who now clutches a 33min.09s buffer over Austrian Matthias Walkner.
"I'd like it to be three hours, but it's better than thirty seconds, so we'll keep focused and see how we go.
"Victory is starting to creep into the mind a little bit and I'm trying to fight it away and stay focused on the job."
Australia's best placed rider, Todd Smith, has continued a solid push and remains in 19th place ahead of the final day which will see a short 64km timed run from Rio Cuarto to the finish at Buenos Aires.