Walls McLaren confirms Slade, Davison, Luff for B12H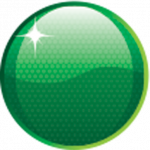 Tim Slade, Warren Luff and Alex Davison have been added to the Objective Racing McLaren driver roster for the Liqui-Moly Bathurst 12 Hour from February 3-5.
The trio of experienced Supercars and GT racers join team/owner driver Tony Walls in the 650S GT3 in an ever-blossoming field.
"Like last year, we're well prepared and have a great driver line-up," Walls explained.
"Barring any mechanical or 'finger trouble' or mishaps I think we're looking strong from a Pro/Am class perspective.
"And if we don't fall off the back of the leading train after my stint in the car then I don't think we're far off the front of the main game, either.
"Like most years we try to stay under the radar and go about our business."
Walls, who was last year one of the quickest unseeded drivers during his time behind the wheel, said the experience in their driving squad would serve the team well.
"Myself and Luffy have done plenty of time in the car. Sladey has plenty of experience and didn't take any time to get on top of the car last year.
"Alex is yet to have his first taste but will test next week. He's got plenty of time in GT cars and will adapt quickly.
Slade becomes the eighth full-time Supercars Championship runner to join the field.
"The main aim this year is to go longer and get some laps in the race this year," Slade said.
"It's an event I really enjoy doing. It's a mega track in a mega car especially with the amount of high-speed grip they have. It makes it pretty enjoyable."
"Tony leaves no expense spared which is always a nice feeling, coming into an operation like that. Andy (McElrea, from McElrea Racing) runs a really good operation and from that perspective everything is as good as it could be.
"Our aim last year was to win ProAm and this year is no different."
A final entry list is expected to be made available early next week.