Carl Edwards on his NASCAR backflip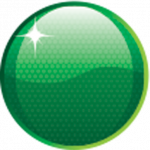 Carl Edwards says instinct was the reason why he decided to suddenly stop his NASCAR career just over a month before the Monster Energy Cup Series begins.
Edwards stunned the stock car world with his decision to halt a career when he remained in his prime at 37 years of age.
"Life is short. "You've got to do what your gut tells you," Edwards told a hushed press conference.
Leaving Xfinity star Daniel Suarez to step into his vacated Toyota seat at Joe Gibbs Racing in 2017, Edwards has not entertained the word 'retirement' amid his tumultuous decision, rather, leaving the door ajar for a return at some point in the future.
THE FINAL RACE OF THE 2023 REPCO SUPERCARS CHAMPIONSHIP ON ONE OF THE WORLD'S BEST STREET CIRCUITS. GO ALL IN AT THE VAILO ADELAIDE 500, CLICK HERE TO BUY TICKETS
If and when Edwards performs another backflip, he says that it would be with Gibbs if the team owner would have him back.
"If I'm going to get back in a race car, which I'm not saying the R (retirement) word here … I'm calling Coach (Joe) Gibbs first.
"There is no better race team. There is no faster car than a Toyota Camry. There's no better engine. There's no better crew chief than Dave Rogers. There's no better crew."
Edwards was a factor in the series last season right up until the Homestead finale, eventually finishing fourth in the points.
He has won in the main series 28 times, been involved in nine Chase appearances and has finished runner-up in the series twice.
Despite not having cracked a Cup series title, Edwards feels a sense of accomplishment.
"And I know when I sit in that race car that I am the best race car driver I can be. So whether or not I have a championship, I'm really satisfied with that."
Devoting time to the family without spending every waking hour thinking about his racing career has also come into focus.
"I wake up in the morning thinking about racing. I think about it all day. I go to bed thinking about it. And I have dreams about racing. And that's just how it is.
"I've been doing that for 20 years and I need to take that time right now and devote it to people and things that are important to me, things I'm really passionate about."
There is now acknowledgement too that he doesn't want to hamper his long term health in a bumping and bruising sport that saw Dale Earnhardt jr sit out almost half of last season due to a concussion-related injury.
"I'm a sharp guy, and I want to be a sharp guy in 30 years," Edwards said.
"So those risks are something that I want to minimise."
Gibbs admitted the decision had blindsided him.
"There was nothing about contracts, future talks," Gibbs said. "I just want to say … it was totally a surprise."
"Honestly, it was a total shock. … I could really tell in his face that it was something he'd really thought about … he was kind of emotional and it was something he really felt like he needed to do."
Brian France, NASCAR Chairman and CEO, paid Edwards tribute by saying his passion and personality will be missed.
"His hard-charging driving style has led to memorable moments that will live forever in the history of our sport," France said.
"Carl's passion and personality will be greatly missed — as will the signature backflips that NASCAR fans have come to expect following his victories.
"We wish Carl nothing but the best as he enters this next phase in life."
VIDEO: Full Carl Edwards press conference