Mercedes F1 confirms Paddy Lowe departure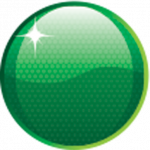 Mercedes has instructed its former technical chief Paddy Lowe to stay away from work for an unspecified period after confirming his departure.
Lowe has been linked to a switch to the Williams team however he has now been placed on gardening leave.
It is expected that former Ferrari technical director James Allison will replace Lowe.
After three and a half years Lowe played a key part in Mercedes' success at claiming the last three World Championships.
Mercedes issued a succinct statement confirming Lowe's exit.
"Following three and a half very successful years, Paddy Lowe will be leaving Mercedes-AMG Petronas Motorsport. He has now begun a period of garden leave," the statement began.
"The company's Board wishes Paddy well with his future endeavours and thanks him for his significant contribution to the team's achievements.
"In the short term, our stable technical organisation will continue to operate under the proven and established leadership of our senior directors Aldo Costa (Engineering Director), Mark Ellis (Performance Director), Rob Thomas (Chief Operating Officer) and Geoff Willis (Technology Director)."
Mercedes motorsport chief Toto Wolff acknowledged Lowe's valuable contribution to the benchmark grand prix team.
"Paddy has played an important part in our success during the past three and a half years and we thank him for his contribution to this significant chapter in Mercedes' motorsport history," Wolff said.
"Success in Formula One is not about single individuals but about the strength in depth and technical capability of an organisation.
"We have the talent in place to continue our success of recent years and we plan to build upon it in 2017 and beyond."
Lowe commented: "I have had a fantastically successful and enjoyable three and a half years at Mercedes working with an incredible team of people.
"I am now looking forward to a new challenge and wish everyone well at Mercedes."