Loeb takes Dakar lead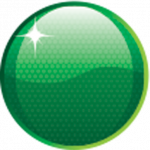 Nine-time World Rally Champion Sebastien Loeb has set his sights on overall victory in the Dakar with a dominant stage 8 win from Uyuni, Bolivia to Salta, Argentina.
The result, despite a late puncture, vaulted the Frenchman into the overall lead from Peugeot teammate Stephane Peterhansel, who was second on the stage.
"For sure, I tried really hard, because today was a stage like the ones I like, with some fast roads, whereas tomorrow is more desert-like with dunes," said Loeb.
"I wanted to try to make a gap today, but finally I had a puncture on the last part of the stage, so I lost a few minutes to change the wheel, but, it's ok – it's still the best time.
"At the moment the fight seems to be between me and Stephane, but I think the two next days will be very, very tough and anything can happen there, so we will see."
Cyril Despres completed the podium in the third Peugeot on a day there seemed to be precious little anyone or anything could do about the French cars flying in full altitude trim, while Mikko Hirvonen ended fourth for Mini ahead of Giniel de Villiers in the quickest Toyota.
Nani Roma (Toyota) conceded third to Despres and sits 21 minutes off Loeb's lead.
Overall, Loeb now leads Peterhansel by 1:38 with Despres third, 17 minutes adrift and 5 minutes clear of Roma's Toyota.
Today's stage was again shortened due to adverse conditions and rising water levels on river sections – the special stage was reduced by 73 km.
On two wheels, Joan Barreda won another Dakar stage for Honda, taking over three minutes out of KTM twins Matthias Walkner and Sam Sunderland.
"The first kilometres were really dangerous with a lot of mud, a lot of water and a lot of fog without visibility," said Barreda.
"After that the pace was higher and I really had fun over the last three hundred kilometres. I was pushing and over the last kilometres the tyres were more tired, so it was more slippery, but in the end I was fine.
"I've worked a lot for this rally so I will try to push until the last kilometre. Tomorrow, I think it will be fine".
The overall standings see Sunderland comfortably leading Pablo Quintanilla's Husqvarna despite it being a tardy day for both the Chilean and third-placed Frenchman Adrien van Beveren. Should Sunderland be able to finish where he is on Saturday, it will mean that Austrian bike maker KTM will make history to win its 20th Dakar motorcycle victory in a row.
"I don't want to think about victory at all," said Sunderland.
"We've got a long way to go and the state of the overall standings can change in one day. You can lose so much time.
"I think that's the Dakar – everybody is going to have problems at some point and I think it's how you manage them, how you can stay safe and try to not lose such big, big amounts of time. I think you win it on the bad days, not on the good days".
Australia's Todd Smith was 19th on the stage to maintain 15th overall, while Matthew Hart was 39th to lie 55th outright.
"I lost a few minutes in the early part of the stage, and from there my top speed just wasn't up to the speed of the other top riders," said Smith on his Facebook page.
"Other than that, doing my best to keep up in the ranks. I won't pull into the bivouac until around 10pm tonight. Poor weather over here still, so my motorhome won't make it in – so the bedding situation is going to be interesting?!!!"
Chilean Ignacio Casale (Yamaha) took the stage in the quads to sit third overall behind Russian Sergey Karyakin also on a Yamaha.
In the truck race Van Den Brink grabbed his second victory on the 2017 edition, but merely by 17 seconds ahead of Federico Villagra. Dmitry Sotnikov has taken command of the general standings in his Kamaz truck.
VIDEO: Stage 8