Peterhansel takes Dakar Stage 7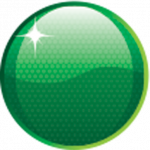 Two days off didn't have too much effect on Stephane Peterhansel as he took the Dakar's Marathon Stage 7.
The Dakar legend beat Peugeot teammate and fellow Frenchman Sebastian Loeb by 48s to open his overall lead over Loeb to just under two minutes.
"There was a lot of navigation and it wasn't easy,"said Peterhansel.
"It was a little bit easier for me, because there were two cars in front of me and some tracks to follow, but we were doing good with the navigation already.
"There were some small dunes. They weren't really complicated, but with the altitude we don't have a lot of power. It was a short but very serious stage.
"The lead is better than nothing. The overall classification is still very close, but it's a really interesting race for everybody, I think. We're still in the fight and that's the most important thing".
Third on the stage was South Africa's Giniel de Villiers aboard a Toyota, followed by the Mini of Hirvonen (Finland) who is now third overall.
The Marathon stage from La Paz to Uyuni in Bolivia was a tricky one for competitors, with no assistance allowed in the overnight bivouac.
Despite the day's race distance being halved following the weekend's adverse weather conditions, that saw Saturday's stage cancelled, crews were a little more cautious.
Peterhansel held the upper hand at 100km; 1:20 quicker than Loeb with de Villiers looking good throughout, before the trio came home in that order.
In the bikes, Honda's Ricky Brabec pulled a late surprise when the US rider edged Pablo Quintanilla to go fastest. Chilean Husqvarna Quintanilla rider meanwhile narrowed the gap to overall leader, Brit Sam Sunderland's KTM by almost 3 minutes in the overall stakes.
Sunderland was third on the day from Joan Barreda on another Honda, with French riders, Xavier de Soultrait's Yamaha fifth Michel Metge sixth on a Honda.
A fine performance from Australia's Todd Smith placed him in seventh on the stage to sit 15th overall.
The 31-year-old Smith, taking part in his first Dakar aboard a non-official KTM bike, was later promoted a position to sixth and 14th outright after a penalty to de Soultrait.
The Australian continues to show plenty of speed and caution, especially on a Dakar rally that has tripped up many of the favourites.
If he continues his form a final place inside the top 10 is not out of reach.
Fellow Australian Matthew Hart was 54th on the stage to be 62nd outright.
Overall Sunderland leads Quintanilla by 17m45s with Adrien van Beveren's Yamaha third ahead of the KTMs of Farres Guell and Matthias Walkner and Soultrait. The Honda riders sit further adrift following their hour refuelling misdemeanour penalty last Wednesday.
"We'll just keep ticking along,"said Sunderland.
"The bike's working well, the boys did a good job yesterday. I'm really happy with everything on the bike.
"It's the first stage of the marathon day and the tyres are good so we'll just keep ticking along. So far so good".
Russia's Dmitry Sotnikov won the stage in the trucks aboard a Kamaz. He sits just over two minutes behind leader Gerard de Rooy in an Iveco.
In the Quad race Russian Sergey Karyakin (Yamaha) won the stage to hold a five minute leader over Frenchman Simon Vitse also on a Yamaha.
While in the UTV section that stage was won by Polaris driver Maganov Ravil from Russia. Brazil's Leandro Torress holds a sizeable 2.5 hour lead in the outright standings from China's Mao Ruijin.
Tomorrow the Dakar heads from Uyuni in Bolivia to Salta in Argentina with competitors facing 977 total kilometres with a planned 406km of timed running.
This is the second part of the marathon section with no service tonight and crews to contest tomorrow with the same tyres they used in Stage 7.
VIDEO: Stage 7