Madsen goes back-to-back in Australian Open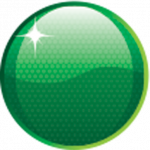 Kerry Madsen has claimed consecutive wins in the Performance Wholesale Australian Open at Archerfield Speedway.
Leading early before being relegated by World of Outlaws champion Donny Schatz, Madsen pounced in lapped traffic to regain the lead and secure the $20k first prize.
Schatz seemed destined to repeat his third place result from last year when James McFadden slipped into second on lap 41 before a late surge saw Schatz snatch back the runner-up spot in a narrow result.
One of only three World Series contracted drivers to qualify for the final and the only one to go the distance, McFadden's third-place finish extends his championship lead.
Californian Carson Macedo finished in fourth spot ahead of preliminary feature winner Lachlan McHugh, who was trailed by two more Americans in Lucas Wolfe and Logan Schuchart.
Andrew Scheuerle was next in line, albeit a lap in arrears, with another talented teenage prospect in Mitchell Gee putting in a big run to advance from 18th to finish ninth ahead of two-time national titleholder Dave Murcott, who had won the WSS feature race just three nights earlier.
Peter Lack, Brent Kratzmann, Darren Jensen, Jack Lee and Allan Woods rounded out the 15 finishers, with Luke Oldfield, David Whell, Jamie Veal, Daniel Harding and former race winner Bryan Mann failing to go the distance.
Madsen's victory also ensures that, in three World Series rounds and four feature races at Archerfield this season, no WSS contracted competitor has been victorious, which is a testament to the strength of the competition in this part of the country.
James Kennedy was the prevalent performer in the Formula 500 events, snaring two heat wins before taking out the KRE Race Engines feature race.
Fresh from a strong showing in the Speedweek series in Victoria, Ryan McNamara took out the remaining heat and finished second in the feature race.
Kristin Brown annexed third spot in the feature, with Piper Ogilvie and Tomas Partington rounding out the first five.