Controversy in Formula E sim race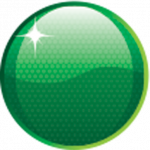 There was controversy in the inaugural Visa Vegas Formula E sim race after the result was changed in a post race sequel.
Gamer Bono Huis, representing Faraday Future Dragon Racing, was declared the winner and pocketed the $200,000 prize kitty in the event at the Venetian Hotel in Las Vegas.
Huis was promoted to victory after the original winner, Olli Pahkala (Mahindra Racing) was issued with a 12s penalty.
A post-race investigation revealed that Pahkala gained an 'unfair performance advantage due to a software issue' where he was able to use Fanboost for several laps in succession against the rules.
The first professional racer home was Felix Rosenqvist (Mahindra Racing) in second as Pahkala was relegated to third.
Stan Sport is the only way to watch every round of the Formula E. Click here for all the action streaming ad-free, live and on demand.
Triple World Touring Car Champion Jose Maria Lopez (DS Virgin Racing) was the next best pro driver in seventh place.