Q&A: Low-down on Red Bull TV's WRC show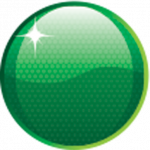 With Red Bull TV set to revolutionise the way the World Rally Championship is broadcast, lead presenter Mike Chen offers more insight into what the coverage will deliver in 2017.
As previously announced retired former World Endurance Champion Mark Webber will be the first guest co-host along with former WRC driver Matthew Wilson at the opening round, the iconic Monte Carlo Rally from January 20-22.
The coverage will see Red Bull TV broadcasting live on Saturdays from each event and will host three new daily highlight shows.
All of the programs will be free-to-air and will include dedicated 20-30 minute highlights shows on the Friday and Saturday evenings of WRC events direct from the service park and a 30-40 minute Sunday evening wrap.
There will also be a 75-minute Saturday midday special featuring a live stage.
Chen offers the low-down on the coverage in this interview supplied by Red Bull TV.
Q: Red Bull TV is taking a whole new approach to WRC television coverage in 2017 – what will set it apart and what are the key features that will appeal to fans?
CHEN: The WRC is the most extreme form of motor sport on the planet and we want to get across how special it is; and more importantly, how watchable it is.
I can't think of any other international motor sport discipline where fans can walk right up to the side of the cars in the service park and practically touch the drivers.
For a global sport, that level of access is second-to-none and that is what sets the WRC apart.
Q: What's going to be the priority when it comes to the coverage?
CHEN: For us, one of the key aspects will be to draw the drivers' personalities out, by really getting to know the current WRC competitors.
The beauty of the WRC is that whilst these guys are all absolutely at the top of their game and world-class athletes, at the same time they are genuinely decent, down-to-earth fellas who are approachable and up for having a chat and a laugh – they all have a story to tell.
Q: Showing a full live stage in the middle of the event on Saturdays is one of Red Bull TV's unique features. How significant is this addition?
CHEN: Saturday's live stage will bring more action to people following the sport, and will give fans the opportunity to really appreciate the awesome speed of the new-era cars and the phenomenal skill level of the drivers and co-drivers inside the cockpit.
They will be able to watch stupendously quick cars jumping through the air and going flat-out on asphalt, gravel and ice.
It's going to be spectacular, and then at the end of each leg, they can tune in to catch up on the best footage and stories from the day on the evening show.
Q: So 2017 looks to be the perfect time for Red Bull TV to ramp up its commitment to the WRC, with a big shake-up in the regulations and the driver market?
CHEN: Absolutely. This year is shaping up to be tremendously exciting for the WRC.
The cars will be faster and louder and look more aggressive than before – like the legendary Group B era.
The new regulations have the potential to really mix things up.
It's so tough to call right now: we have rally legends in the shape of Toyota coming back in and Citroën's full-time return, plus of course some intriguing driver moves, with Sébastien Ogier heading to M-Sport and Hyundai looking strong too.
Q: Tell us how you became involved in rallying yourself.
CHEN: Motor sport is my passion and I'm lucky enough to have been able to make a career out of it on the TV side.
I've always had a background in the sport and raced karts as a kid before progressing to cars.
When that didn't work out, I went to university before getting into TV.
I began working as a presenter for an online motoring magazine and then got involved in rallying back when North One Television were producing the WRC, starting out as an assistant producer before quickly moving into voicing and reporting.
I went freelance in 2012 and began doing some work for Red Bull. After covering the Red Bull Air Race last year, it's great to be back in rallying again.
Q: You competed on Dayinsure Wales Rally GB at the end of last season. How much of an insight did that give you into what goes on inside the cockpit during an event?
CHEN: Competing on Dayinsure Wales Rally GB was the most instructive experience I've ever had. I probably learnt more about the sport over that single weekend than I had in the previous four or five years.
Having competed yourself; you have a better idea of how to sympathise with drivers when something goes wrong and have more insight into what's going through their mind because it's easier to put yourself in their shoes.
Q: So what's more daunting; driving or talking about it?
CHEN: Driving. I love talking about things I'm passionate about, and on Red Bull TV, I'll have the pleasure of doing so in the company of like-minded people.
As well as bringing the personalities out of the WRC, we are also focused on bringing more personalities into the WRC, with a number of high-profile figures from all aspects of the motor sport spectrum putting in appearances over the course of the season as guest commentators."
Q: What will these guest commentators bring to the Red Bull TV party?
CHEN: In Monte Carlo, we'll have Mark Webber and Matthew Wilson.
Mark is a real encyclopedia of motor sport, and has competed at the absolute pinnacle not only in single-seaters but also in sportscars.
He will be able to share a wealth of experience from a driver's point-of-view as well as bringing a few laughs, I am sure.
Matt is obviously a former WRC driver himself and has been around rallying since the day he was born.
He knows exactly what the drivers are going through and can spot mistakes or problems before most, meaning he can talk about the finer details of the sport. Everybody brings a different perspective to the table, and between us, we will hopefully provide an engaging blend of information and entertainment.
*Red Bull TV is available to watch free-of-charge online at redbull.tv and via mobile, laptop or smart television, or on the dedicated Red Bull TV app, available both for iPhone and Android.