Shattered Price speaks after Dakar crash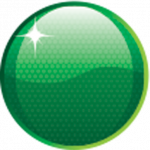 Injured Dakar champion Toby Price has spoken directly from his hospital bed in La Paz in Bolivia.
Earlier today Price suffered a fractured left femur when he crashed on the fourth stage while fighting for the stage win.
The KTM Factory rider was attended to by event medical staff before being flown via helicopter to the hospital.
Price used Facebook live to describe his clear disappointment and determination to come back.
"Shattered – didn't even make the first week," said Price from his hospital bed.
"It wasn't even the time to be going hard and everything felt comfortable, but it sucks to lose that's for sure. The one and only important race and it's over and done just like that.
"I don't know what the plan is next or what happens, but I have to lie here and try to get sorted.
"I have to say thanks to everyone back home for the support and wishes, and following along for four days.
"We will see everyone back in Australia soon hopefully. Heal up and we'll come back stronger and go better again. Thanks heaps guys."
Price is expected to undergo further examinations tomorrow and surgery before any plans are made to fly him back to Australia.