JAMEC-PEM finalises Bathurst 12 Hour line-ups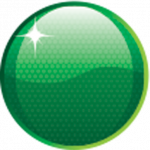 Garth Tander will link with factory Audi drivers Christopher Mies and Christopher Haase for the Liqui-Moly Bathurst 12 Hour from February 3-5.
Two-time race winner Mies and the former European GT3 champion Haase will combine with Tander in an R8 LMS GT3 as part of a two-pronged JAMEC-PEM attack.
The Audi Customer Sport Racing Australia squad will run the experienced Markus Winkelhock, ex-DTM driver Frank Stippler and Dutch driver Robert Frijns in the second R8.
Fresh sponsors Valvoline and logistics giant C.H. Robinson join the JAMEC-PEM squad as primary backers.
Melbourne Performance Centre boss Troy Russell said a freshly built pair of Audi coupes are in transit to Australia ahead of the 12 Hour assignment.
"It puts us in good stead for the race having seen the drivers announced by the other factory teams running all-pro driving line-ups," Russell said.
"Garth is a great asset and has definitely worked out GT racing, which is a bit different to other cars.
"He's as quick as any of the professional factory drivers.
"The other guys are very experienced in Audi's and a lot of them have Bathurst experience, so it's a good team.
JAMEC-PEM racing owner Steven McLaughlan was ruled out of contesting the race following an accident late last year.
McLaughlan combined with Tander and Rene Rast with the trio classified in eighth position in the 2016 Bathurst 12 Hour.
"Steve unfortunately had an accident and suffered a broken bone in his neck. He was planning to run one all-pro car and drive the other himself in pro/am, but obviously that isn't going to happen," Russell explained.
"When he was ruled out he decided to run two all-pro cars which is a great testament to his support of the race and the team."
Audi Sport Customer Racing Australia, run by Melbourne Performance Centre, will run a fleet of Audi's popular R8 LMS model in this year's Liqui-Moly Bathurst 12 Hour.
Supercars star Lee Holdsworth joins Marc Cini and Dean Fiore in the team's Hallmarc Property group entry which was announced last month.
The team will confirm their remaining combinations within the next two weeks.