Kumho Touring Car prize for Formula A front-runner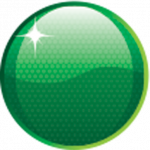 The new-for-2017 Formula A Australia will carry a fully-funded single-round drive in the Kumho Tyre Australian V8 Touring Car Series.
A driver leading the Formula A Australia Cup after the first three rounds will be offered a free entry into the Queensland Raceway Coates Hire Ipswich Super Sprint round of the Kumho V8 Series.
To be called the Kumho Katapult, the prize carries round entry, tyres and full participation in a V8 Touring Car which will be run by a yet-to-be-named current team contesting the series.
The prize is a joint effort between major sponsor Kumho Tyre Australia and the organisers of both the V8 Touring Cars and Formula A Australia series.
"We are heavily invested in the sport and in helping young drivers progress their careers – especially those doing it on Kumho Tyres," Kumho Tyre's Rachael Sinai said.
"The Kumho Katapult is a great concept that offers a clear progression for young drivers from racing open wheel cars to make their first steps into the competitive world of Touring Car competition.
"We want to give them that boost and show that there is a great pathway available that is affordable and creates opportunity for a young drivers career."
Details of the Formula A Australia concept were revealed in late October on Speedcafe.com.
It will cater for a multi-class open wheel structure that will replace the Australian Formula 3 Premier Series and will be open to a mix of engine capacities of up to two litres for F3, Toyota Racing Series, Formula Renault, Formula BMW and Formula 1000 class machines.
The opening round of the 2017 Formula A Australia presented by Kumho Tyre series is scheduled for Wakefield Park Raceway's Summer Open Wheel festival in late February.
Further details along with the full terms and conditions to qualify for the Kumho Katapult will be announced early in the New Year.