Brad Sweet claims hat-trick at Valvoline Raceway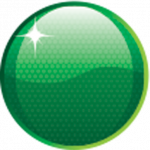 Brad Sweet achieved a third consecutive win at last night's Peter Murphy Appreciation Night at Valvoline Raceway.
The Californian guided his machine to victory in the 70-car field.
Sweet started his night with a ninth overall placing in time trials, putting him out of third position in his heat race where chased down front row starters Jay Waugh and Sammy Walsh.
The heat race win secured a second row start in the top eight dash.
The feature race was a dominant performance by the Big Cat, making moves around the top of the track and taking the race lead with 24 laps remaining.
Sweet was largely unchallenged for the last half of the A Main while James Thompson and Kasey Kahne rounded out the podium.
Crew chief Isaac Ruhs was ecstatic with another win for the team.
"We just missed out on another Boxing Day win, but it's really cool to win another race dedicated to Pete Murphy," Ruhs said.
"And it's a great achievement being the only team to win that race."
The team will be back at the track tomorrow to prepare for the New South Wales title on December 30 at Valvoline Raceway.