Internationals falter as Gee grabs maiden win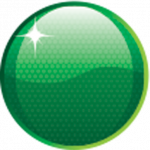 On a wild night of racing that saw several fancied competitors strike trouble, Mitchell Gee raced from position 10 to victory in round six of the East Coast Logistics Track Championship at Ausdeck Patios Archerfield Speedway.
Gee avoided the mayhem that unfolded around him and then withstood a late-race surge from David Murcott to score his first ever feature race success, winning by a mere 0.335s.
Only securing a place in the feature race field with a third-place finish in the B Main, defending track champion Andrew Scheuerle stormed onto the podium with a final lap pass on Peter Lack.
Behind Lack came Lachlan McHugh and Paul Rooks, who started alongside Pennsylvania's Logan Schuchert on the front row, with Allan Woods, Dan Murray, Kevin Titman and Mark Pholi the only others to go the distance.
Schuchert and World of Outlaws champion Donny Schatz enjoyed mixed fortunes but both ultimately failed to finish the feature race, as did the likes of Luke Oldfield, Bryan Mann, Callum Walker and Brent Kratzmann who, having finished as top qualifier after the preliminaries, found himself out of luck once again.
Kratzmann fared best, stopping the clock at 12.199 to secure KRE Fast Time, marginally quicker than Rooks (12.283), Murray (12.335), Steve Greer (12.403) and Oldfield. Next best were Brock Dean and Schuchert, with Woods, Pholi and Dylan Menz rounding out the top ten.
Murcott was 13th quickest and Gee was 16th, while Scheuerle and Lack were even further back. Schatz, meanwhile, could do no better than 23rd overall, one spot better than McHugh.
Scheuerle looked on track to win heat one until contact from a lapped car deflated his left rear tyre and left him languishing at the back as McHugh inherited the lead and subsequently finished ahead of Murcott and Schuchert.
Heat two saw Lack chase down an uncharacteristically out of sorts Schatz and relegate the 9-times Knoxville Nationals winner to runner-up status, with Mann finishing in third spot.
The third heat went to Wayne Iacono over Gee and Brett Minett before Scheuerle bounced back to take out heat four ahead of Mann and Gee.
McHugh doubled in heat five, leading home Murcott and Lack in a race that saw Andrew Corbet ride out a wild ride that commenced in the main straight and through turn one, the second big wreck of his rookie season.
The final heat saw Schatz back to his best with an effortless win from the front row in advance of Callum Walker and Anthony Lambert.
With top-five results in each of his heats, Kratzmann remained at the top of the standings at the completion of the preliminaries, only to draw a four inversion for the Lucas Oils Dash, elevating Rooks to pole position alongside Schuchert, with Oldfield sharing row two.
Having only arrived in the country earlier in the day, Schuchert found himself on pole position for the feature race when he led Rooks to the flag in the 6-lap sprint.
The order seemed settled until a final lap kerfuffle elevated Oldfield into third ahead of Woods and Murray as Kratzmann, Murcott and Greer, who was making his Dash debut, found themselves stranded in turn four with the chequer fluttering in the distance.
Schatz occupied pole position for the East Coast Logistics B Main and was a class above the field, clocking the fastest lap of the night and looking on track to lap the entire field until a late race restart intervened and saved Pholi, Scheurele and Titman – all of whom also transferred to the main event – from such a fate.
The feature race only made it as far as turn one before a multi-car melee resulted in the demise of Kratzmann and Greer, with Oldfield joining them on lap six courtesy of a flat right rear tyre.
In those early laps, Schuchert assumed control at the front of the pack as Schatz set about advancing through the field.
Having climbed as far as high as ninth and looking likely to reel in the leaders in rapid time until he found himself crashing hard through turn one in an incident that also eliminated Mann.
Having experienced a good night to this point, Kristy Bonsey exited on lap 10, leaving just 11 cars with Schuchert still in control.
However, just one lap later, an electrical fault sent Schuchert to the grass, handing the lead to Gee with more than 20 laps still to run.
Despite the looming presence of Murcott in the closing stages that set up a thrilling finish, Gee held his nerve amidst lapped traffic to park the Titan Garages #36 in victory lane.
A very impressive 20-car field fronted for the Formula 500 events and heat wins were shared around between Kaydon Iverson, James Kennedy, Nathan Pronger and Australian champ Liam Williams.
Formula 500 Juniors continue to impress with wins shared between Bodie Smith (2), Randy Morgan and Nick Whell on this occasion.
In a display that bodes well for their upcoming Australian Championship meeting, the Compact Speedcar feature race produced some great racing as Rob Stewart and Wayne Corbett duked it out for the lead after wending their way through the field to usurp Dave Collins from the top spot.
Following heat wins by Aaron Prosser, Terry Leerentveld, Klinton Hancey and American Jason Smith, it was Prosser who backed up to take out the Modlite feature race, inflicting a rare defeat upon Leerentveld, with Hancey annexing third spot.
Sprintcars are back in action Ausdeck Patios Archerfield Speedway on Friday night for round seven of the East Coast Logistics Track Championship with Lucas Wolfe joining the field to form a three-pronged USA attack looking to make amends.