Brad Sweet falls short of hat-trick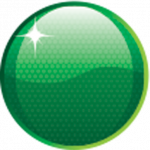 Brad Sweet came agonisingly close to a third successive Boxing Day victory, finishing second in last night's Australian Sprintcar Grand Prix at Valvoline Raceway.
The large crowd were treated to an epic battle between the Californian, Sammy Walsh and eventual winner Robbie Farr who spent several laps swapping places and fighting for the major placings.
Sweet started his night finishing 15th overall in time trials, putting him out of third position in Heat 2 where he needed to make moves to secure a place in the top eight pole shuffle, which he was successful in doing.
The pole shuffle proved to be a valuable source of testing for the team, who battled technical hiccups throughout the first night of their 2016/17 campaign.
Sweet managed to move forward three places, beating Kyle Larson, Max Dumesny and Shaun Dobson in the duels and gained valuable information about the condition of the Sydney surface.
A frantic A-Main began with Farr taking the early lead from Walsh who continued to push for the lead.
Sweet quickly found his way into the top three and passed Walsh by the halfway mark of the race.
With 11 laps remaining, the #99 car took the lead with a trademark move around the top.
Just two turns after Sweet took the lead, the race was stopped for a flipping Dumesny and drivers returned to their positions from the previous lap.
Sweet continued to push and battled a deflating right rear tyre in the closing laps and in the end couldn't get around Farr.
The team will be back at Valvoline Raceway on December 28 for the Peter Murphy Appreciation Night, hoping for their first victory of the 2016/17 campaign.