TRS return for Randle as new backer joins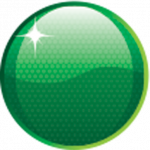 Thomas Randle will return for another crack at the Castrol Toyota Racing Series in New Zealand in a bid to help boost his international career.
Randle ran in the TRS in 2015 and made a one-off appearance at the signature New Zealand Grand Prix meeting at Manfeild in February, the traditional finale to the rapid-fire five-round Championship.
The 20-year-old will contest the 2017 TRS with Victory Motorsport with the series kicking off at Ruapuna, Christchurch, from January 14-15.
Randle enjoyed a successful year abroad, running in a mix of machinery including Formula 3, Formula V8 3.5, Formula 4 and LMP3.
But it was his brilliant victory in the BRDC British F3 race at Spa which highlighted a successful season.
"2016 has been a truly amazing year and I've been lucky enough to have driven an assortment of different cars on many great overseas tracks, some of which I'd never seen before," Randle said.
"So to be heading to New Zealand with the experience I have amassed – and on circuits I've already been to – gives me confidence that I can be a title contender.
"I'm not underestimating the quality of the competition because there are some of the brightest young global talents entered and a few of them I have race against before; they're all seriously quick drivers.
"Like so many others I am looking to use the TRS program to keep sharp, show my competitive form and ideally secure a competitive drive in a high-profile international open wheel championship.
"We have a few things on the go for next year and a strong showing in the TRS will help my plans no end."
Randle has been a busy lad since returning to Australia last week, spending some time behind the wheel of one of Nissan Motorsport's Altima Supercars at Winton recently, before making the transition to Chris Lambden's Formula Thunder 5000 machine at Phillip Island.
News of Randle's return to the TRS comes as Rusty French has agreed to back the former Australian Formula Ford champ's career.
French provided Randle with the chance to test an Erebus Motorsport Mercedes Benz SLS GT car at Phillip Island last year and he rates the youngster as one of Australia's brightest international prospects.
"I first noticed Thomas at the Supercars round at Winton early last year where he was driving the Saab Sports Sedan," French said.
"It was his first championship race in the class and he claimed pole position and set a new lap record, having previously never driven anything more powerful than a Formula Ford.
"I've been following Thomas' progress since he moved to UK and he's had a very strong year, racing – and winning – in British F3.
"My company, Skye Sands is delighted to continue supporting the careers of young Australian drivers on their journey into Supercars locally and Formula 1 internationally, and this support goes as far back as getting behind Will Power (Penske IndyCar star) in his first overseas foray some years ago."