Citroen lifts covers off 2017 WRC fighter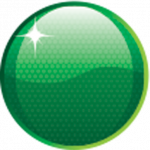 Citroen is expected to be a firm favourite when it returns with a fully fledged factory line-up for the revamped 2017 World Rally Championship.
Unveiling the C3 WRC in Abu Dhabi, Citroen's team boss Yves Matton remains guarded about the Chevron badge returning to the top of the rallying tree immediately.
The French maker, though, is highly advanced in its development of the C3 after logging a massive 9500km in testing with the machine that aims to extend Citroen's WRC winning tally from 96 wins since 1999 into triple figures.
"In 2017, we want to win races in normal conditions, by beating our competitors. And then in 2018, our goal is to bring home at least one of the world titles," Matton said in a team release.
"When I read certain comments, I note that a lot of people are expecting the C3 WRC to be fast right from the word go.
"So we certainly have pressure on our shoulders.
"As ever, we won't be getting carried away. We'll treat this challenge with the respect it deserves."
After beginning work on the first prototype in late 2015, the C3 had its first test outing at the Versailles-Satory track in April.
Matton said Kris Meeke's positioning as team leader will be crucial in helping the lesser experienced team-mates Craig Breen and Stephane Lefebvre.
"We needed a leader, who had plenty of technical experience and knowledge in terms of development," Matton commented.
"Kris has been developing racing cars for the PSA Group for more than ten years. He is a trained engineer and that means he has been able to provide detailed analysis at certain points.
"He is undoubtedly one of the main reasons we were able to stick to the schedule and meet our goals."
Matton said the new cars are certain to bring the 'wild side' of rallying back to the fans.
"The previous WRCs were often criticised for lacking aggressiveness at certain points," Matton said.
"I think rallying remained spectacular in terms of the scenery and backdrop of the events, but the cars undoubtedly lacked a wild, crazy side.
"I think we'll see that again now.
"I hope that the changes will stimulate interest among younger fans and will have a positive effect on the championship."