Ricciardo rules out any chance of Mercedes switch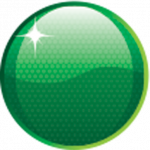 Australian Formula 1 star Daniel Ricciardo has closed the door on any chance he could snap up Nico Rosberg's vacant Mercedes seat next year.
Having said he is contracted to Red Bull for the next two years, Ricciardo was forced to deflect questions about the Mercedes seat while at a promo visit in his home city, Perth.
"I've got two more years at Red Bull. That's where I'm going to be," Ricciardo said in Perth on Wednesday.
"There's a lot of people that are tempted to jump into that (Mercedes) seat, and you don't blame them.
"I just hope whoever gets it appreciates it. It's a damn good one."
As previously reported, hopes of a possible move by Williams incumbent Valtteri Bottas have intensified as Felipe Massa has said he will curtail his retirement for one year and answer an SOS from the Grove squad if needed.
If Bottas leaves then Williams desperately need an experienced hand to side with its new boy, the teenager Lance Stroll.