Massa could return while Symonds leaves Williams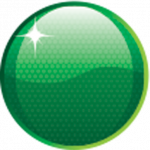 Popular Brazilian Felipe Massa has paved the way for a possible return to Williams as the Formula 1 squad prepares for pivotal changes in 2017.
Massa has reportedly agreed to return to Williams if Valtteri Bottas makes the switch to fill the void at Mercedes left by the sudden retirement of World Champion Nico Rosberg.
Williams have previously signed teenager Lance Stroll to the seat beside Bottas, placing as paramount the need for an experienced driver to spearhead the squad.
The likelihood of Massa reversing his own retirement comes as Williams say goodbye to its technical chief Pat Symonds.
Symonds joined Williams in 2013 on a three-year contract and will officially leave the Grove concern on December 31.
In a team statement deputy team principal Claire Williams said: "Pat has been a tremendous asset to this team over the past three years.
"Pat's appointment was the start of a major restructuring exercise, and he has been pivotal in reshaping Williams into what is a much stronger racing team today.
"I would like to thank him for all of his hard work and commitment during that time. We now look to the future and will be announcing details regarding the team's technical leadership in due course."
Confirmation that Symonds has come to the end of his tenure coincides with talk that Paddy Lowe is set to leave Mercedes for a technical brief at Williams.