Blancpain Asia in key tie-in with Audi LMS Cup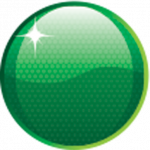 The fledgling Blancpain GT Series Asia is set to collaborate with the Audi R8 LMS Cup in an effort to create more cost effective packages.
In a bid to entice more teams over to the GT category, series organiser SRO has tailored its calendar to closely align with the Audi R8 LMS Cup schedule.
Machines in the one-make series are eligible to cross over into the Blancpain GT Series Asia.
Benjamin Franassovici, Blancpain GT Series Asia General Manager said: "We have worked very hard to make Blancpain GT Series Asia as attractive a package as possible, and our partnership with the Audi R8 LMS Cup certainly adds even more value.
"It's not often that championships work together for the good of both series, but we understand that what is good for one of us also benefits the other."
Further inducements see the amateur class winner of the Audi R8 LMS Cup receive a free entry into the 2018 Spa 24 Hour.
The latest moves are in addition to the SRO implementing substantial prizemoney, live TV, online streaming subsidised travel.
The inaugural Blancpain GT Series Asia is scheduled to start at Sepang from April 8-9.
2017 Blancpain GT Series Asia Schedule
April 8-9 – Sepang, Malaysia
May 20-21 – Chang International Circuit, Thailand
June 24-25 – Suzuka, Japan
August 19-20 – Fuji Speedway, Japan
September 23-24 – Shanghai, China
October 21-22 – Zhejiang, China
2017 Audi R8 LMS Cup Schedule
May 6-7 – Sepang, Malaysia
June 10-11 – Suzuka, Japan
August – Korea, (TBC)
September 9-10 – Shanghai, China