Jordan Love receives Porsche scholarship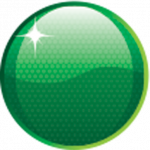 Top West Australian teenager Jordan Love will progress to sports cars after becoming the 2017 recipient of the Jamey Blaikie Scholarship.
An initiative of Porsche Cars Australia, the Scholarship will see Love gain a place in the Carrera Cup feeder category, the Porsche GT3 Cup Challenge Australia presented by Pirelli.
Love, 17, was the Asia Cup Series champion before finishing third in the second edition of the Australian Formula 4 Championship.
"I'm thrilled to be selected as Australia's 2017 Porsche Junior and to race in next season's GT3 Cup Challenge series," Love said.
"GT3 Cup Challenge is the perfect next step from open wheelers to sports car racing, where I will be able to develop the skills needed to move to Carrera Cup in 2018.
"Like many young drivers in Australia, I plan to use the Porsche Motorsport Pyramid as a pathway to forge a career as a professional race driver."
Inspired by Matt Campbell, the reigning Carrera Cup Australia champion who won a place in the Porsche Supercup in Europe next year, Love is excited about the opportunity he has at his disposal.
"Matt has shown that if you have the talent, you can progress to the international motorsport stage with the support of Porsche," Love said.
Porsche Cars Australia Motorsport Manager, Kurt Sakzewski, believes that Love will benefit greatly from the program as he begins his ascent of the Porsche Motorsport Pyramid.
"While we had many great applications for the scholarship, Jordan best displayed the qualities that we were looking for – namely driving talent, communication skills and future potential from such a program," Sakzewski said.
Love becomes second recipient of the Jamey Blaikie Scholarship, following the inaugural winner Jake Klarich, who placed third in his debut GT3 Cup Challenge season this year.