Ferrari sets launch date, confirms third driver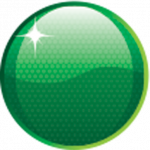 Ferrari has signed GP2 star Antonio Giovinazzi as its third driver after the Scuderia confirmed it will lift the covers off its 2017 F1 challenger on February 24.
Giovinazzi was a key player in the GP2 Series this season, finishing a close second to Pierre Gasly in a hard fought battle.
The 23-year-old will assume the third driver role behind incumbents Sebastien Vettel and Kimi Raikkonen.
Meanwhile Ferrari team principal Maurizio Arrivabene has been moved to announce that the new car to meet the fresh 2017 regulations will 'not disappoint' and that Vettel remains highly motivated.
"With Vettel and Raikkonen, as a team, we have two world champions," Arrivabene said.
"Sebastian was here yesterday to work on the simulator, he has repeatedly said that he wants to win with Ferrari.
"It's up to us to give him a proper car to do it."
Ferrari technical head Mattia Binotto says the Prancing Horse is more than capable of meeting the new regulations for 2017.
"There will be so many rule changes on aerodynamics, we have cars cornering much faster," Binotto said.
"But I do not think that at Maranello, we do not know how to build a car like that. It 's only a matter of time.
"What we missed this year was sometimes responsiveness."