Bathurst 12 Hour entry list closes at 61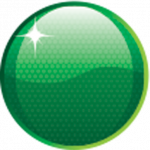 Walkinshaw Racing have added a second Porsche GT3 while German team Walkenhorst Motorsport will field a BMW M6 following the cut-off for entries for the Bathurst 12 Hour.
The list of outright contenders has grown to 36 with the German outfit set to switch to the M6 GT3 from their Z4 machine which was a regular runner in the VLN Series.
Meanwhile two more entries ahead of the deadline has seen the number in Class C grow to nine with Sydney-based RA Motorsport fielding two Ginetta GT55 GT4s.
Class B remains scant on numbers with a Steve Richards Motorsport Porsche GT3 Cup entry adding to the three Cup cars.
The final entry list is subject to change with several pending entries yet to formally complete the entry process.
Stan Sport is the only way to watch every round of Speedseries. Click here for all the action streaming ad-free, live and on demand.
Bathurst 12 Hour – final entry list
| | | | | |
| --- | --- | --- | --- | --- |
| 1 | Miedecke Stone Motorsport | Aston Martin | V12 Vantage | A |
| 2 | Miedecke Stone Motorsport | Aston Martin | V12 Vantage | A |
| 3 | DJS Racing | Audi | R8 LMS | A |
| 4 | Supabarn | Audi | R8 LMS | A |
| 5 | GT Motorsport Pty Ltd | Audi | R8 LMS | A |
| 6 | Jamec Pem Racing | Audi | R8 LMS | A |
| 7 | Jamec Pem Racing | Audi | R8 LMS | A |
| 8 | Hallmarc | Audi | R8 LMS | A |
| 9 | Team ASR Pty Ltd | Audi | R8 LMS | A |
| 10 | Bentley Team M-Sport | Bentley | Continental GT3 | A |
| 11 | Bentley Team M-Sport | Bentley | Continental GT3 | A |
| 12 | Heretic Motorsport | Bentley | Continental GT3 | A |
| 13 | BMW Team SRM | BMW | M6 GT3 | A |
| 14 | BMW Team SRM | BMW | M6 GT3 | A |
| 15 | Walkenhorst | BMW | M6 GT3 | A |
| 16 | Maranello Motorsport | Ferrari | 488 GT3 | A |
| 17 | Vicious Rumours Racing | Ferrari | 488 GT3 | A |
| 18 | Lago Racing | Lamborghini | R-EX | A |
| 19 | Trofeo Motorsport | Lamborghini | Huracan GT3 | A |
| 20 | Kiwi Racing | Lamborghini | R-EX | A |
| 21 | Objective Racing | McLaren | 650S | A |
| 22 | McLaren GT | McLaren | 650S | A |
| 23 | McLaren GT | McLaren | 650S | A |
| 24 | Keltic Racing | McLaren | 650s | A |
| 25 | Scott Taylor Motorsport | Mercedes AMG | GT GT3 | A |
| 26 | Mark Griffith | Mercedes AMG | GT GT3 | A |
| 27 | HTP MOTORSPORT | Mercedes AMG | GT GT3 | A |
| 28 | Wall Racing | Nissan | GT-R | A |
| 29 | Wall Racing | Nissan | GT-R | A |
| 30 | Nissan | Nissan | GTR Nismo GT3 | A |
| 31 | Nissan | Nissan | GTR Nismo GT3 | A |
| 32 | Walkinshaw GT3 | Porsche | 911 GT3 R | A |
| 33 | Walkinshaw GT3 | Porsche | 911 GT3 R | A |
| 34 | Competition Motorsports | Porsche | 991 GT3R | A |
| 35 | AMAC Motorsport | Porsche | GT3 R | A |
| 36 | Craft-Bamboo Racing | Porsche | 911 GT3 R | A |
| 37 | Craft-Bamboo Racing | Porsche | 911 GT3 R | A |
| 38 | Grove Motorsport | Porsche | TBC | B |
| 39 | Wall Racing | Porsche | 997 GT3 Cup Car MY07 | B |
| 40 | Synep Racing | Porsche | 991 Cup Car | B |
| 41 | Steve Richards Motorsport | Porsche | 991 Cup Car 2014 | B |
| 42 | R-Motorsport | Aston Martin | V8 Vantage GT4 | C |
| 43 | RA Motorsports – Ginetta | Ginetta | G55 | C |
| 44 | RA Motorsports – Ginetta | Ginetta | G55 | C |
| 45 | M Motorsport | KTM | X-Bow GT4 | C |
| 46 | Brookspeed | Porsche | Cayman GT4 Clubman | C |
| 47 | Brookspeed | Porsche | Cayman GT4 Clubman | C |
| 48 | PROsport Performance | Porsche | Cayman PRO4 | C |
| 49 | PROsport Performance | Porsche | Cayman PRO4 | C |
| 50 | R-Motorsport | Aston Martin | Vantage GT8 | I |
| 51 | On Track Motorsport | BMW | 335i | I |
| 52 | Daytona Sportscars | Daytona | Coupe | I |
| 53 | MARC Cars Australia | MARC | Focus V8 | I |
| 54 | MARC Cars Australia | MARC | MAZDA 3 V8 | I |
| 55 | MARC Cars Australia | MARC | MAZDA 3 V8 | I |
| 56 | MARC Cars Australia | MARC | Focus V8 | I |
| 57 | MARC Cars Australia | MARC | Focus V8 | I |
| 58 | Donut King Racing | MARC | Focus V8 | I |
| 59 | MARC Cars Australia | MARC | Focus V8 | I |
| 60 | MARC Cars Australia | MARC | Focus V8 | I |
| 61 | Ric Shaw Racing | Mazda | RX7 | I |