Ricciardo voted world's best driver in 2016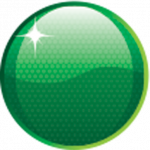 Daniel Ricciardo has been voted the world's top rated racer in 2016, according to a leading British magazine.
Ricciardo topped the annual ratings by Autosport magazine, which ranked the top 50 drivers from all disciplines.
While Ricciardo finished a clear third in the Formula 1 driver's standings behind Mercedes duo Nico Rosberg and Lewis Hamilton, the Australian was roundly perceived as the best former in the grand prix year.
Ricciardo's sublime racecraft and his raw speed in qualifying helped him to earn the coveted top spot.
Even though Ricciardo's only success was at the Malaysian Grand Prix in 2016, he was robbed of victory at Monaco in late May when his crew made a hash of the pit stop, leaving him stranded without a tyre bank immediately at the ready.
F1 champion Nico Rosberg was only rated fourth best behind team-mate Lewis Hamilton (second) while Ricciardo's Red Bull team-mate Max Verstappen was third.
Fernando Alonso banked fifth position in the ratings ahead of the largely under-rated Toro Rosso charger Carlos Sainz jr.
The top 10 was completed by Sebastien Vettel in seventh ahead of Williams driver Valtteri Bottas and the Force India pair of Nico Hulkenberg and Sergio Perez.