Leading drag racing team inks fresh oil deal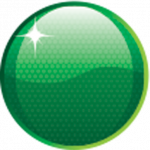 One of the biggest drag racing team's in Australia, Team Bray Racing, has sealed a significant sponsorship deal with Gulf Western Oil.
Announced today, Gulf Western Oil will assume primary naming rights sponsorship of the five-car operation for the next three years.
The sponsorship will cover two Team Bray Top Doorslammers, two burnout cars along with Ben Bray's new Sport Compact Toyota Solara.
Plans are also in the works for a new Murray Anderson-built car for team principal Victor Bray.
"Gulf Western Oil are a great 100 percent Australian-owned company and we are so pleased to welcome them alongside Century Batteries – another great Aussie manufacturer who are continuing their partnership with us – to Team Bray," Queensland drag racing legend Victor Bray said.
"With this announcement, we are very excited to confirm a new era and exciting times ahead for Team Bray.
"As well as going to drag racing events, we will also be taking the whole team to a lot more events and appearances across the country – including burn-out shows at Supercar events, the Summernats and selected local shows, as well as appearances at agricultural shows, mining expos and more.
The new arrangement is a significant shift for Team Bray which had, for many years, been synonymous with the Castrol brand.