Ganassi eyes four-car Ford GT Daytona bid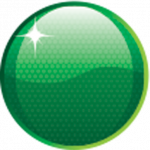 Chip Ganassi Racing has committed its full complement of four Ford GTs to chasing victory in the Rolex Daytona 24 Hour race in January.
It will represent the first time since it took honours in the GT class at Le Mans in June, the full GT line-up will contest the same race.
"It would be easy to just talk about what we've already done with this Ford GT but really we're focused on the future," Dave Pericak, global director of Ford Performance, said.
"We didn't have the strongest race at the Rolex 24 last year but we have a season of learning experiences behind us with this program now and we're proud that when we come back to Daytona in 2017, we'll come with all four Ford GTs."
The elaborate Ford GT program won six races and started from the front of the grid eight times in 2016 with victories at Laguna Seca, Watkins Glen, Mosport, Le Mans, Fuji and Shanghai.
"Even with the success we had last season winning six races, I think we have some unfinished business in Daytona," team owner Chip Ganassi said.
"The Rolex 24 last year was our first big test to see where we were with the program, and although we didn't win, I can tell you that we learned a lot.
"We also learned a lot in Le Mans working with all four cars through the 24 hours."