Ogier confirmed with Ford for 2017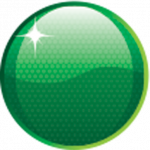 Four-time World Rally Champion Sebastien Ogier has been confirmed aboard the M-Sport Ford Fiesta for the 2017 WRC season.
After being part of the now defunct official Volkswagen Motorsport program since 2012, Ogier will  switch to a factory supported, albeit not official, outfit next season.
Ogier became the hottest property in rallying after VW's late season announcement that it was pulling out of the WRC as part of the fall-out following the diesel emissions scandal in its road cars.
M-Sport also confirmed that the highly talented Estonian Ott Tanak will drive the other new-generation World Rally Car giving Malcolm Wilson's team an enviable line-up.
Having tested the new Fiesta in Wales last month, Ogier was sufficiently impressed by the team's latest creation.
"There will be a lot of new things this season, but I am definitely looking forward to it. We have a new generation of world rally cars, and a new team – it's certainly an exciting time," said Ogier.
"There's not long before we line-up at the start of Rallye Monte Carlo and we've not had a lot of seat time with the Ford Fiesta WRC, but we'll give it our best to be ready. We're aware of the challenges, and I can see how hungry Malcolm and his team are for success.
"I'm looking forward to working with M-Sport, and we'll certainly be aiming to return them to the top step of the podium."
Since starting their WRC campaign in 2008, Ogier and co-driver Julian Ingrassia have secured four world championships, 38 victories, 56 podiums and a massive 475 stage wins.
"We go to Rallye Monte-Carlo with the number one on the door of the Ford Fiesta WRC and the strongest driver line-up we have had in years," said Wilson.
"To say we're excited about next season is an understatement. We believe that we have produced an exceptional car, and we are in the best possible position ahead of this exciting new era.
"I've made no secret of how much we wanted to work with Sebastien and Julien, and it is fantastic to welcome them to the team. We have worked extremely hard to secure them, and they believe that the Ford Fiesta WRC is the car with which they can best defend their championship."
Wilson and the M-Sport are aiming to further refine Tanak's raw talent which saw him earn the WRC Driver of the Year title in 2016.
"With Ott and Martin (Jarveoja) lining up alongside them, we are in for one hell of a season. Ott has had a very impressive year with consistent speed. He's played a major role in the development of the new car, and I'm sure that the elusive first victory isn't too far away," said Wilson.
Driven and ambitious, 2016 provided something of a breakthrough for Tanak who secured two second-place finishes and 30 stage wins on gravel.
Tanak appeared set to win Rally Poland in the DMack team Fiesta this year, before a puncture late in the event destroyed his chances.
"It will be really interesting next year, and the whole team are very driven towards achieving the same goals," said Tanak.
"It's great to have Seb and Julien in the team too. They have a lot of experience and I think we can all learn a lot from them. We had some great battles together this year, and I'm sure that will continue in 2017. There's so much potential in this team. You can feel the excitement and we can't wait to get started!"
Further announcements on the sponsor group and the look of the car and team will be made in the coming weeks.
No announcement on the future of 2017 contracted driver Eric Camilli has yet been made.
The season-opening Monte Carlo Rally is scheduled from  January 20-22.
VIDEO: Malcolm Wilson addresses the M-Sport staff on the Ogier announcement