Audi win Sepang 12 Hour, Vanthoor ICGT champ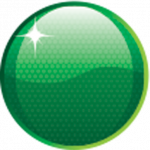 The Phoenix Audi outfit has won an eventful Sepang 12 Hour which saw Laurens Vanthoor crowned the inaugural Intercontinental GT Challenge champion.
With Christopher Haase taking the # Audi R8 LMS across the line in a midnight finish in the machine also shared by Robin Frijns, Earl Bamber was second but a lap down in the Manthey Porsche the Kiwi shared with Nick Tandy and Patrick Pilet.
The final podium spot was taken by the second Phoenix Audi driven by Pierre Kaffer, Rene Rast and Markus Winkelhock.
McLaren's race was cruelled inside the first third of the race with the Shane van Gisbergen K-PAX Racing 650S GT3 garaged for a lengthy stint to repair broken suspension.
Going into the Malaysian race, Van Gisbergen had been leading the Intercontinental GT Challenge standings which comprised of the Bathurst 12 Hour and Spa events earlier in the year.
The McLaren which the Supercars champion shared with Alvaro Parente and Come Ledogar was classified in 10th.
The polesitting Manthey Porsche of Frederic Makowiecki, Michael Christensen and Richard Lietz was fifth.
Bamber scooted to the front from third on the grid at the beginning however the race would see rain periods cause chaos from just short of mid-race distance.
Audi, which sealed the ICGT manufacturer's title, had trouble matching the pace of the Porsches in the early running.
The winning R8 had started from pitlane due to an electrical issue but had climbed up to be running strongly in the top 10 by the end of the first hour before going on to supply Vanthoor with an emotional final victory for Audi.
"This was the last race I drove for Audi, and to win and take the championship is the perfect way to end it," Vanthoor said.
"It was so busy during the weekend and during the race, I only realised it was over when I did the in-lap of my last stint.
"When I got out of the car, I gave it a little tap on the roof. Now, it's time for a new chapter."
Elsewhere the GTC class was taken out by the #26 B-Quik Racing Audi R8 LMS while the #69 Ayelzo Ecotint Racing Ginetta G55 GT4 won the GT4 class.
In the MARC category, the #93 Marc Cars Australia Mazda 3 V8 of Jake Camilleri, Morgan Haber and Rob Thomson led home its stablemate Ford Focus V8 of Keith Kassulke, Hadrian Morrall and Nicholas Rowe.
In the Touring Car division the polesitter, the #77 Jim Hunter Motorsport Subaru, had to start from the pitlane after an engine change, and although the Australian squad managed to fight its way back to the front, they eventually had to bow to the quick #100 Amuse & SPV Racing Toyota, driven by Takashi Oi, Hitoshi Matsui, Takashi Ito and Kenny Lee.
Result: Sepang 12 Hour