Dale Earnhardt jr given all-clear to return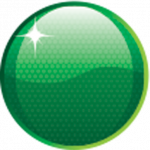 NASCAR star Dale Earnhardt jr will return to competition for the first time in more than eight months at the season-opening Daytona 500 in February.
Earnhardt jr finally received medical clearance to climb back behind the wheel of his Hendrick Motorsports Chevrolet.
The 42-year-old Earnhardt jr has been forced to sit on the sidelines since July after he was diagnosed with concussion following several heavy impacts.
Earnhardt jr was overseen by Charlotte neurosurgeon Dr Jerry Petty in a specially organised track test at Darlington.
He was given the green light by another doctor, Micky Collins who was in consultation with the medical staff following the test.
"I expected things to go really well yesterday, and that's exactly what happened," Earnhardt said.
"Actually getting in a race car was an important final step, and it gives me a ton of confidence going into 2017."
Earnhardt completed 185 laps in his #88 Chevrolet during the course of the nearly five-hour session.
Crew chief Greg Ives was also on hand to oversee his driver's efforts.
The 2017 season officially starts with the 59th edition of the Daytona 500 on February 26.