POLL: Mercedes' search for Rosberg replacement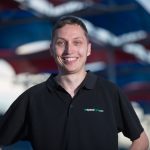 The Formula 1 silly season has taken an unexpected twist with the shock retirement of newly crowned champion Nico Rosberg creating a vacancy at Mercedes.
The bombshell announcement arrived just five days after Rosberg won the world title at the Abu Dhabi Grand Prix, surprising the entire F1 paddock including Mercedes.
Rosberg, who signed a two-year contract extension in July, felt he could not commit to another gruelling season, electing to spend more time with his young family.
The Brackley squad now finds itself needing to find a replacement driver to partner three-time world champion Lewis Hamilton for next season.
A vacant seat at the world champion team has triggered more than half of the current F1 grid to allegedly inquire about the drive.
Mercedes boss Toto Wolff says the search for Rosberg's successor is underway with several avenues being explored by the operation.
Wolff has already indicated his preffered option is to promote a Mercedes development driver or sign a defined number two driver alongside Hamilton.
The latter would potentially eradicate many of the headaches the team has had to contend with this year following an intense and at times destructive rivalry between Hamilton and Rosberg.
Development drivers Pascal Wehrlein and Esteban Ocon have been tipped as contenders for the seat.
However, Ocon has already been signed by the Mercedes-powered Force India squad.
Wehrlein on the other hand appears to be the leading candidate having impressed driving for Manor Racing.
The 22-year-old scored a rare point for the minnow outfit at the Austrian Grand Prix and has already been entrusted to test for Mercedes as a replacement for Hamilton in Barcelona.
The third approach Mercedes could take is to poach a superstar driver from a rival team.
Max Verstappen and Daniel Ricciardo would be among the contenders given their rising stock in the F1 paddock.
Red Bull boss Christian Horner has however issued 'a hands off' warning claiming his drivers are already under contract.
What do you think? What approach should Mercedes take to replace Rosberg?