Mercedes begins search for Rosberg replacement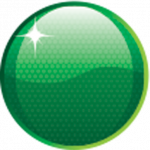 Mercedes is expected to confirm Nico Rosberg's replacement before the end of the year according to non-executive chairman Niki Lauda.
The Brackley squad will today begin its search for a new driver to place alongside Lewis Hamilton following Rosberg's shock exit from the sport five days after winning the Formula 1 World Championship.
In an interview with the BBC, Lauda has made it clear that the team will announce its new driver-line up before the end of the year to ensure its new recruit is ready for pre-season testing in February.
"It is a huge loss because we had the quickest driver set-up over the last three years," Lauda told the BBC.
"I need a driver for the first test in February when the new car is ready.
"We have to train him on the simulator and into the team, so we should have a decision before the end of the year."
However, Mercedes boss Toto Wolff has indicated his preferred option would be to promote a Mercedes development driver or appoint a defined number two pilot, rather than secure a big name signing.
Wolff's view appears to thrust the spotlight on academy drivers Pascal Wehrlein and Esteban Ocon although the latter has already been confirmed at Force India.
Wehrlein, who raced for Manor this year, has already driven for Mercedes earlier this year as a replacement for Hamilton at the Barcelona test.