Jacobson wins Dunlop Series in wild final race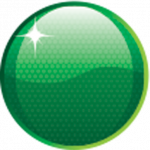 Garry Jacobson has won the 2016 Dunlop Series after finishing fifth in Race 2 at the Coates Hire Sydney 500.
His Prodrive Racing Australia team-mate Jack Le Brocq won the race, while Adam Marjoram nearly rolled in a wild first-lap crash.
Le Brocq jumped well when the lights went out, while Jacobson let James Golding and Taz Douglas through in the opening corners.
Behind, mayhem unfolded at Turn 1 when Anton de Pasquale attempted to sidestep Richard Muscat but instead bumped Macauley Jones into the tyre wall.
Marjoram and Kurt Kostecki tangled as they attempted to thread their way through, tipping the Auto One Falcon high up on two wheels in a manner befitting of a stunt driver.
Matt Chahda sustained significant front-end damage, while Renee Gracie lost two laps attending to a broken tie-rod she suffered in the incident.
Le Brocq soon built a comfortable lead following the Lap 5 restart, while Jacobson, who needed only to finish to win the series, was not putting up a fight as he let Todd Hazelwood take over fourth.
Hazelwood then passed Douglas for third on Lap 10 as he made sure of third in the series standings.
Le Brocq's GoGetta Falcon crossed the line first in the shortened 15-lapper ahead of Golding, Hazelwood, Douglas, and Jacobson.
Andrew Jones held out Richard Muscat for sixth, with de Pasquale, Bryce Fullwood, and Josh Kean filling out the top ten.
Le Brocq won the round after victory in Race 1 a day earlier, but the moment was Jacobson's as he delivered PRA a second straight Dunlop Series title.
"I'm just absolutely stoked," said the new champion.
"It's a lot of pressure no matter what championship you're in. I haven't won a championship in a while.
"Back in Formula Ford (in 2012) I couldn't even complete it because I had a broken arm, so to come back from a broken arm and win here, with Prodrive, and Tim Edwards giving me an opportunity, I'm just stoked."
The 2017 Dunlop Series commences at the Clipsal 500 Adelaide, March 2-5.
Result: Dunlop Series Race 2
| | | | | | |
| --- | --- | --- | --- | --- | --- |
| Pos | Competitor/Team | Driver | Vehicle | Laps | Race Time |
| 1 | GoGetta Racing | Jack Le Brocq | Ford Falcon FG/X | 15 | 27:17.4115 |
| 2 | Wilson Security PAYCE GRM | James Golding | Holden Commodore VF | 15 | 27:19.8439 |
| 3 | iSEEK Communication | Todd Hazelwood | Holden Commodore VF | 15 | 27:27.4086 |
| 4 | Eggleston Motorsport | Taz Douglas | Holden Commodore VE2 | 15 | 27:30.4983 |
| 5 | Challenger Valve Racing | Garry Jacobson | Ford Falcon FG/X | 15 | 27:31.3485 |
| 6 | Alliance Truck Parts | Andrew Jones | Holden Commodore VF | 15 | 27:33.2537 |
| 7 | Wilson Security PAYCE GRM | Richard Muscat | Holden Commodore VF | 15 | 27:33.6825 |
| 8 | Paul Morris Motrosports | Anton de Pasquale | Ford Falcon FG | 15 | 27:34.1751 |
| 9 | Middys Electrical / MWM | Bryce Fullwood | Ford Falcon FG | 15 | 27:34.5678 |
| 10 | Wynns Racing | Josh Kean | Holden Commodore VF | 15 | 27:41.5043 |
| 11 | Kostecki Brothers Racing | Jake Kostecki | Holden Commodore VF | 15 | 27:42.9075 |
| 12 | Castrol Racing/Performance Wes | Alex Rullo | Holden Commodore VF | 15 | 27:57.0738 |
| 13 | Wilson Medic One / MWM | Chelsea Angelo | Ford Falcon FG | 15 | 27:58.5127 |
| 14 | STR Towing Equipment | Mathew Palmer | Ford Falcon FG | 15 | 28:23.1222 |
| 15 | Team Caltex | Renee Gracie | Ford Falcon FG | 13 | 28:20.3609 |
| DNF | Auto On | Adam Marjoram | Ford Falcon FG |  1 |  2:50.7124 |
| DNF | PAYCE | Macauley Jones | Holden Commodore VF | | |
| DNF | Kostecki Brothers Racing | Kurt Kostecki | Holden Commodore VF | | |
| DNF | Cavalier Homes | Matthew Chahda | Ford Falcon FG | | |