Hamilton not surprised by Rosberg F1 exit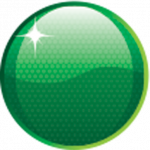 Lewis Hamilton says he is not surprised by Nico Rosberg's shock decision to retire from Formula 1.
Rosberg announced his sudden exit from the sport just five days after winning his maiden world championship at the Abu Dhabi Grand Prix.
The 31-year-old German felt he could not commit to another gruelling season, electing to spend more time with his young family.
While the decision has shocked the F1 paddock including the Mercedes team, title rival Hamilton is not surprised by Rosberg's move.
The Brit, who grew up racing against Rosberg, however admitted that the 23-time grand prix winner will be missed.
"The sport will miss him but I wish him all the best," said Hamilton, who was informed by Rosberg of his retirement prior to his announcement.
"I am sure it is a surprise to many people. I am probably the only person who thought it was not a surprise because I've known him a long time, but this is motor racing,
"This is the first time he has won in 18 years, hence why it was not a surprise that he decided to stop.
"He's got a family to focus on, and wants more children, and F1 takes so much time. Will I miss the rivalry? Of course.
"We had always talked about being champions and when I joined this team and Nico was there, which is also something we talked about when we were kids.
"It is definitely something very strange and it'll be sad to not have him in the team next year."
Rosberg's exit has now created an unexpected vacant seat at Mercedes alongside Hamilton for next season.
The German had only signed a new two-year contract extension with the operation in July this year.
While the identity of Mercedes' new recruit is yet-to-be confirmed, Hamilton says his only preference to have equal rights with his new opposite number.
"If they want to talk to me, they can talk to me about it," he added.
"It should be someone who has to work well in the team.
"There will be stronger characters and less strong characters – and some drivers who take alternative routes in order to deal with competition.
"There will be good and bad ones out there, for sure – I would be more than happy to help with that analysis.
"I just always asked to have equal rights. As long we're treated fairly, it doesn't really matter who is alongside you.
"Of course, we've got great team bosses who I'm sure will choose the right people to be representing the brand."