Hyundai uncovers 2017 i20 at Monza rally show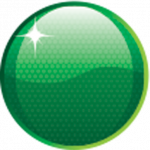 Hyundai's i20 coupe to meet the sweeping 2017 World Rally Championship regulations was revealed in full livery for the first time at Monza.
While WRC teams including Citroen, M-Sport and Toyota have regularly been seen testing in camo livery, Hyundai became the first manufacturer to launch its new generation fighter in full battledress.
Hyundai used the celebrated Monza rally show to reveal the machine as the Korean manufacturer enters its fourth season in a comeback WRC bid.
The i20 was tested exhaustively on tarmac near Gap in France in the build up to the reveal with Belgian ace Thierry Neuville getting his first feel of the new machine on a sealed surface.
As well as aggressive bodywork, under the skin the i20 boasts an active centre differential while a relaxation of boost restriction has seen the horsepower jump from 300 to 380bhp (285.6kW).
Sporting a wider track, the i20 has clocked up more than 6000km in testing leading up to the launch.
Neuville, runner-up in the 2016 WRC, said: "My initial impressions of the car in testing were very positive.
"The changes in regulations have allowed us to make improvements in key areas, such as aerodynamics and rear stability.
"The increase in power is incredible while the additional grip and driveability gives us more confidence to push."
Team principal Michel Nandan said: "We are heading into a new era for the sport with the biggest change to the regulations for some time.
"It's a great new technical challenge and one that we have tackled with enthusiasm. It's an opportunity to put into practice everything we have learned and experienced in the past three seasons."
Kiwi driver Hayden Paddon, who broke through for his first WRC win in Argentina this year, hopes the new car will provide him with the capacity to challenge more consistently for wins.
"My target for 2017 is to continue the improvements we showed during this past season," the 2011 PWRC champion Paddon said.
"I want to start challenging for more rally wins and demonstrate more consistent speed throughout the year."
Hyundai's third drive, Dani Sordo, said the highlights of the new machine were the extra grip and power.
"When I first tested the Hyundai i20 Coupe WRC, I was taken aback by the speed of the car," Sordo said.
"The more powerful engine and increased grip from the aerodynamics are impressive."
VIDEO: Launch at Monza