Rally Australia 2017 date confirmed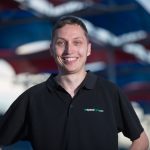 The date for next year's Kennards Hire Rally Australia has been confirmed following the release of the full 2017 World Rally Championship calendar.
As previously reported, the Coffs Harbour event will once again host the final round with WRC organisers now able to announce a November 16-19 date slot at the latest meeting of the World Motor Sport Council in Vienna.
The meeting provided confirmation of 13 round WRC calendar with Rally Poland added to the final schedule from June 20 – July 2, while events in China and Turkey have failed in their bids to be included.
Dates have now been agreed for events in Finland, Germany, Spain and Great Britain having previously been omitted from the draft calendar.
The hold up in releasing the calendar is understood to have delayed the confirmation of Supercars new 2017 season finale in Newcastle as it bids to avoid clashing with Rally Australia.
"Despite strong efforts from all sides it wasn't possible to include Turkey and China in the calendar next year, but all parties are eager to help that come to fruition in the future,"said WRC Promoter managing director Oliver Ciesla.
"As a result there are no rounds in September. Rather than restructure the calendar to close that gap, we decided to keep the entire month free to observe potential candidate events," he added.
Meanwhile, the meeting also saw the ratification of the WRC's new running order rules for next season.
This year the road order for Friday and Saturday had been determined by championship classification.
However, from next year crews will run only run in championship order on Fridays.
WRC 2017 Calendar
| | | |
| --- | --- | --- |
| Round | Rally | Date |
| 1. | Monte-Carlo | 19 – 22 January |
| 2. | Sweden | 9 – 12 February |
| 3. | Mexico | 9 – 12 March |
| 4. | France | 6 – 9 April |
| 5. | Argentina | 27 – 30 April |
| 6. | Portugal | 18 – 21 May |
| 7. | Italy | 8 – 11 June |
| 8. | Poland | 29 June – 2 July |
| 9. | Finland | 27 – 30 July |
| 10. | Germany | 17 – 20 August |
| 11. | Spain | 5 – 8 October |
| 12. | Great Britain | 26 – 29 October |
| 13. | Australia | 16 – 19 November |