First interest shown in Formula A Australia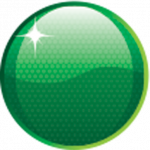 Western Australian teenager Calan Williams is among the first drivers to show interest in competing in the new Formula A Australia series next year.
The 16-year-old is looking to graduate from racing Formula Fords to F3 machinery in the newly formed formula libre single seater category.
Williams has emerged as a star of the Western Australia Formula Ford scene having won the final five races on his way to second in the series.
The young gun is set to experience an F3 car for the first time on Friday when he tests a 2007 GIlmour Racing Dallara at Queensland Raceway.
"Obviously it's going to be different to the Formula Ford, with more power and more aero grip," said Williams.
"I'm expecting it to be a step up in terms of how physical it is to drive, too. But I'm really looking forward to, it will be a great challenge coming off the back of a successful season in WA.
"One of our options is to do the whole season in the Formula 3 car next year, depending on budget of course, so it's an important test in terms of getting a feel for the car.
"It will give me a good indication of where I am at and what I will need to do to be competitive in that style of car, looking ahead to what we've got planned next season."