Felipe Massa bows out with head held high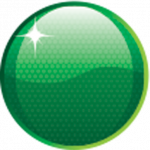 Felipe Massa says he is proud of his Formula 1 achievements following an emotional farewell drive in Abu Dhabi.
The 35-year-old brought the curtain down on a 15-year career in motor racing's pinnacle by finishing ninth in his 250th and final race at the Yas Marina Circuit on Sunday.
The likeable Brazilian has been a prominent figure in the F1 paddock having enjoyed eight seasons at Ferrari after a three-year stint at Sauber.
After clocking up 11 race wins while also finishing as runner-up in the 2008 title race, Massa joined Williams in 2014, scoring his final of 41 podiums at last year's Italian Grand Prix.
Reflecting on his career, Massa declared himself proud of his career and for leaving the sport with one last fighting drive to finish in the points.
"To be honest I feel happy, I feel proud. I was fighting to the last lap, in the same way I was fighting the first lap of my career," said Massa.
"So I'm really happy for the result and for my race and I am definitely emotional for this moment but proud. Proud for everything I did.
"I'm proud of my career, I'm proud of everything I managed to achieve, managed to get. A lot of dreams, a lot of results, a lot of incredible things that happened.
"But I'm also proud that I always respected people and I feel a lot of respect. And that's a really amazing feeling."
As a mark of respect for his services, the Williams team presented Massa with the car he drove this year's championship as a parting gift.
"I'm really happy and proud and for sure I was taking care a lot more in the car in Sunday's race, when I knew this car was mine," he added.
"It's really a fantastic gift from the team, from Claire, from Frank, from everyone that was working together at Williams. This team will always stay in my heart."
Felipe Massa F1 Career Statistics
Race Starts: 250
Drivers' titles: 0
Victories: 11
Poles: 16
Podiums: 41
Points: 1124
Fastest Laps: 15
Laps: 13826
First GP: Australia 2002
First win: Turkey 2006
Best Championship Result: 2nd 2008
Teams:  Sauber (2002, 2004-2005), Ferrari (2006-2013), Williams (2014-2016)