Emotional Button content as F1 career ends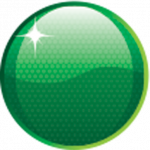 Jenson Button admitted it was difficult to keep his emotions in check as he called time on a 17-year Formula 1 career.
The 2009 world champion unfortunately failed to finish his final race in Abu Dhabi, retiring after 12 laps following a suspension failure on his McLaren.
Button bows out of the sport having clocked up 15 wins, 50 podiums and 305 race starts, the third highest in F1 history.
Having dedicated the majority of his life to competing in F1 since joining the category aged 20 in 2000, the 36-year-old said it was an emotional exit.
"Really emotional. I walked downstairs and a lot of people were lined up from the hospitality to the garage," said Button.
"I was very happy I had my sunglasses on.
"It's not what you want before the race but it was awesome all the same and I'm glad we had that moment.
"It's very difficult not to get emotional, I have had so many lovely messages.
"I enjoyed the event massively – the race was short but I enjoyed everything else.
"I've got to say a massive thank you to everybody who supported me, especially through the ups and downs.
"I take only good memories and experiences away from F1."
Button described his F1 career as a rollercoaster ride which began by landing a surprise drive at Williams.
After a promising debut season, he lost his seat to Juan Pablo Montoya which led to an uncompetitive seat at Benetton in 2001 before fortunes improved when it became Renault a year later.
He joined BAR Honda from 2003 enjoying 12 podium finishes including maiden win in at Hungary in 2006.
His career took a turn for the worse when Honda took over the team which triggered a period where results were few and far between.
Ultimately he found himself without a drive when Honda pulled the plug after 2008.
His crowning moment came the following  year when Ross Brawn took over the squad, which provided a fairytale run to six wins and the world title in the rebranded Brawn GP outfit.
A seven-year association with McLaren beckoned which produced seven more wins and a runner-up finish in the 2011 title race.
The team's decline since 2013 denied Button further success, yielding just one podium result.
"It's been a rollercoaster ride through the years," he added.
"People say it's so sad I didn't get another high but it's not, I'm happy.
"It doesn't change anything with my feelings on ending my career, I'm very content with what I achieved."
Keen to continue racing in other categories, Button is yet to confirms his future plans although he will continue to work for McLaren in an ambassador role having penned a contract until 2018.
Jenson Button F1 Career Statistics
Race Starts: 305
Drivers' titles: 1 (2009)
Victories: 15
Poles: 8
Podiums: 50
Points: 1235
Fastest Laps: 8
Laps: 16219
First GP: Australia 2000
First win: Hungary 2006
Best Championship Result: 1st 2009
Teams:  Williams (2000), Benetton (2001), Renault (2002), BAR Honda (2003-2005), Honda (2006-2008), Brawn GP (2009, McLaren (2010-2016)