Bowyer files lawsuit against HScott Motorsports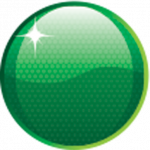 Clint Bowyer has lodged a $2.94 million lawsuit against HScott Motorsports over alleged contract breaches and fraud.
Bowyer's eponymous company recently filed the claim in the North Carolina Superior Court against the team's owner Harry Scott jr.
Scott jr purchased the team, which receives chassis, engines and technical support from Hendrick Motorsports, several seasons ago with Bowyer completing his one-year term with HScott in a lowly 27th this season.
The 37-year-old Bowyer is set to replace the retired Tony Stewart at Stewart-Haas Racing next season.
In what has become a bitter dispute, Bowyer alleges money owed to him has instead been used to pay creditors.
"(Scott and the team) are in financial distress and in negotiations with various creditors to settle substantial debts … all the while (they) refuse to pay (Bowyer) for services performed," the complaint states.