Rosberg wins maiden F1 title after tense finale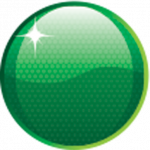 Nico Rosberg wrapped up a maiden Formula 1 world championship after following title rival Lewis Hamilton home in a grandstand finish to the Abu Dhabi Grand Prix.
The Mercedes driver produced a measured drive in a nervy season finale dominated by pole-sitter Hamilton.
While Hamilton claimed his 10th win of the season, Rosberg's second place was enough to secure the world title by five points.
"That was definitely not the most enjoyable race I have ever had with the guys catching us in the final laps," said Rosberg.
"I'm glad it is over and I'm unbelievably ecstatic."
Following his father Keke Rosberg's 1982 success, the Rosbergs join Graham and Damon Hill as the only father and son duo to win the world championship.
The final laps provided a tense finish for Rosberg as Hamilton backed his rival into the chasing Red Bulls of Max Verstappen and Daniel Ricciardo, and a hard charging Sebastian Vettel.
Vettel made the most of super-soft tyres following a longer second stint which brought the Ferrari driver back into play.
The four-time world champion, who held fifth for the majority of the race, passed Verstappen and set his sights on Rosberg.
Mercedes asked Hamilton to up the pace but the Brit refused knowing a fourth world title was at stake if Rosberg finished off the podium.
Hamilton's tactics proved to no avail as Rosberg held on to second ahead of Vettel, who claimed the final spot on the podium.
Verstappen finished fourth following an eventful race which began with a wild spin at Turn 1 that put him down the order.
However, a long opening stint saw him become a contender for the podium courtesy of a one-stop strategy.
Ricciardo drifted away in the closing stages as he came home in fifth ahead of Kimi Raikkonen, who held third in the first stint.
Nico Hulkenberg finished his last race for Force India in seventh ahead of team-mate Sergio Perez.
The result saw the Silverstone operation secure fourth in the Constructors' standings ahead of Williams.
Felipe Massa scored two points in his final race of his F1 career in ninth while McLaren's Fernando Alonso rounded out the top 10.
Meanwhile, Jenson Button bowed out of F1 on a disappointing note when his 305th race start ended after just 13 laps.
The Brit appeared to hit kerb which triggered a right front suspension failure on his McLaren that forced him to retire from the final race.
Button was joined on the list of retirements by Kevin Magnussen (Renault), Carlos Sainz (Toro Rosso), Daniil Kvyat (Toro Rosso) and Valtteri Bottas (Williams).
Result: Formula 1 Abu Dhabi Grand Prix
| Position | Driver | Team | Gap |
| --- | --- | --- | --- |
| 1 | Lewis Hamilton | Mercedes | 55 Laps |
| 2 | Nico Rosberg | Mercedes | +0.43s |
| 3 | Sebastian Vettel | Ferrari | 0.84s |
| 4 | Max Verstappen | Red Bull | 1.68s |
| 5 | Daniel Ricciardo | Red Bull | 5.31s |
| 6 | Kimi Raikkonen | Ferrari | 18.81s |
| 7 | Nico Hulkenberg | Force India | 50.11s |
| 8 | Sergio Perez | Force India | 58.77s |
| 9 | Felipe Massa | Williams | 59.43s |
| 10 | Fernando Alonso | McLaren | 59.89s |
| 11 | Romain Grosjean | Haas | 1:16.77s |
| 12 | Esteban Gutierrez | Haas | 1:35.11s |
| 13 | Esteban Ocon | Manor | 1 lap |
| 14 | Pascal Wehrlein | Manor | 1 lap |
| 15 | Marcus Ericsson | Sauber | 1 lap |
| 16 | Felipe Nasr | Sauber | 1 lap |
| 17 | Jolyon Palmer | Renault | 1 lap |
| DNF | Carlos Sainz Jr. | Toro Rosso | |
| DNF | Daniil Kvyat | Toro Rosso | |
| DNF | Jenson Button | McLaren | |
| DNF | Valtteri Bottas | Williams | |
| DNF | Kevin Magnussen | Renault | |
Championship Standings
| Position | Driver | Points |
| --- | --- | --- |
| 1 | Nico Rosberg | 385 |
| 2 | Lewis Hamilton | 380 |
| 3 | Daniel Ricciardo | 256 |
| 4 | Sebastian Vettel | 212 |
| 5 | Max Verstappen | 204 |
| 6 | Kimi Raikkonen | 186 |
| 7 | Sergio Perez | 101 |
| 8 | Valtteri Bottas | 85 |
| 9 | Nico Hulkenberg | 72 |
| 10 | Fernando Alonso | 54 |
| 11 | Felipe Massa | 53 |
| 12 | Carlos Sainz | 46 |
| 13 | Romain Grosjean | 29 |
| 14 | Daniil Kvyat | 25 |
| 15 | Jenson Button | 21 |
| 16 | Kevin Magnussen | 7 |
| 17 | Felipe Nasr | 2 |
| 18 | Jolyon Palmer | 1 |
| 19 | Pascal Wehrlein | 1 |
| 20 | Stoffel Vandoorne | 1 |
| 21 | Esteban Gutierrez | 0 |
| 22 | Marcus Ericsson | 0 |
| 23 | Esteban Ocon | 0 |
| 24 | Rio Haryanto | 0 |