Hamilton stands by Abu Dhabi tactics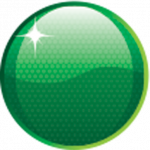 Lewis Hamilton has defended his decision to back Nico Rosberg into the clutches of his rivals in the closing stages of the Abu Dhabi Grand Prix.
After dominating the race from pole position, the Brit elected to slow in the final laps in the hope Sebastian Vettel and Max Verstappen would catch and pass Rosberg to swing the title battle in his favour.
Hamilton defied team orders to pick up his pace in the process.
His tactics ultimately failed to change the result as Rosberg held onto second to claim a maiden title by five points.
The three-time world champion felt his decision to back Rosberg into the pack and ignore team instructions was justifiable.
"I don't think I did anything dangerous, I don't think I did anything unfair," said Hamilton.
"We were fighting for the championship, I was in the lead so I control the pace. That is the rules."
The Brit was however disappointed the Mercedes pitwall interfered in the championship fight.
"I don't know why they didn't let us just race," he added.
"There was never a moment where I felt I was going to lose the race. It is shame but it is quite clear their thought process."
Hamilton was quick to highlight Rosberg's maiden title achievement admitting his rival deserved the honour.
"I don't want take anything away from Nico Rosberg he did a great job," he said.
"I did everything I could towards the end of that race. Nico had a very clean year without any issues so that is why we sit in this position right now.
"He did a fantastic job and it is great feeling to win the world championship, and I look forward to fighting with him next year."
Mercedes chief Paddy Lowe described the final laps as 'nailbiting' but refused to lay blame on Hamilton for the tactics he employed.
"This is what makes Formula 1 exciting in a way, we are constructed to have inevitable conflicts between what a team wants and what two individual drivers want," said Lowe.
"They are two guys who are team players but in the end they each want to win.
"Our main objective is to win the race and we didn't like the look of a red car coming though at a far higher pace than our team.
"I don't want to comment too much on the subject, because we weren't driving the car.
"Who knows what the real pace is of a car when you're not driving it. It did present some challenges. In the end, Lewis and Nico are out there racing.
"It was nailbiting stuff on the pitwall, those final two laps – would Vettel get through Nico or even Lewis?
"We don't often see four cars crossing the line within what felt like a second and half."