German GP set to be scrapped in 2017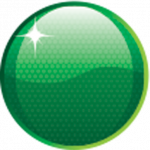 The Formula 1 German Grand Prix appears set to be scratched from the 2017 calendar.
Hockenhiem circuit CEO Georg Seiler has confirmed the venue will not host F1 next year after failing to reach an economically viable deal with F1 boss Bernie Ecclestone.
The race's future was in doubt having been originally listed on the provisional 2017 calendar as 'subject to confirmation' for the July 28-30 slot.
"There was no offer that would have excluded all economic risks," Hockenheim executive director Seiler told German newspaper AutoBild.
"But just that was always our prerequisite. A pity, but not a surprise considering that the date was subject to confirmation and no deal between F1 and the Hockenheimring was put in place."
News of its demise will see the German Grand Prix removed from the F1 schedule for the second time in three years after dropping off the calendar in 2015 when the Nurburgring was unable to agree terms.
Since 2008, the German Grand Prix has alternated between Hockenheim and Nurburgring circuits, with the latter stating earlier this year it would only stage the race if it was financially justifiable.
A revised 20 race calendar is expected to be ratified at the latest meeting of the World Motor Sport Council on November 30.
Earlier this weekend officials confirmed a new deal has been struck for the Canadian Grand Prix to remain on the calendar from next year.
The event was also listed as subject to confirmation when the 2017 schedule was released.