Sky is the limit for engineer Jeromy Moore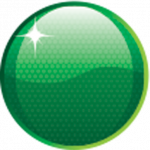 Jeromy Moore says he has not realised his potential despite helping Porsche's top sportscar squad to the last two LMP1 manufacturers' and drivers' championships, including winning this year's Le Mans 24 Hour.
The Australian has continued a remarkably rapid rise in the Porsche squad since his talents were unearthed after initially working as a backroom data engineer on Mark Webber's 919 Hybrid early last season.
He was transferred across to the sister LMP1 this year as lead engineer where he guided Romain Dumas, Marc Lieb and Neel Jani to the Le Mans win and the World Endurance Championship Driver's crown.
While fully entrenched with the Weissach operation, Moore would be keen to expand his horizons if the opportunity presented itself.
Moore's talent was unearthed at the Triple Eight Supercars squad after Roland Dane purchased the team from John Briggs in 2003.
He had previously shown his engineering prowess when he was involved in the Queensland University's Solar car program in 2000.
"I would just like to keep progressing my career," Moore told Speedcafe.com after helping the #2 Porsche to the WEC driver's title at the final round in Bahrain.
"At the moment I am still a race engineer and committed to the end of this year and we will see what happens.
"I still want to be a race engineer, but above that who knows."
While expressing an interest in Formula 1, Moore said he remains fully committed to the LMP1 program.
"I always wanted to get involved in F1 and it is definitely not too late," Moore said.
"If there was the right opportunity I would definitely like to consider it.
"At the moment I am committed to LMP1. It is a great category, there is no less technical innovation.
"It has been quite interesting all the systems and different power units in this category compared to F1, but the pinnacle is still F1 in terms of development."
While F1 is attractive, Porsche has become a home for Moore and offers security for himself and his young family which has moved from Brisbane to Germany.
"Porsche is a big family and everyone who starts there tends to stay there and grows and gets promoted," said Moore.
"Even if it's not LMP1, if they change their plans and go to something else. Formula E or some other, there is always some opportunity that arises.
"I don't think I have reached where I can reach. I think I can go further within the Porsche family and I am hoping that it what is going to develop.
"In the end I just have to keep trying my best and doing one race at time and focusing on maximising what I can do with the guys I have."
One person who is keen to see Moore stick around is Porsche's LMP1 vice president Fritz Enzinger.
"He is an important guy," Enzinger told Speedcafe.com.
"He is also a nice guy, good engineer – perfect.
"Hopefully he is part of our operation for a long time."
CLICK HERE for Speedcafe.com's full interview with Jeromy Moore.