Ricciardo: Rosberg deserves maiden F1 title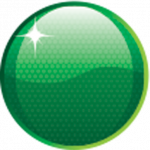 Daniel Ricciardo says that Nico Rosberg has done enough to deserve winning the Formula 1 World Championship in the Abu Dhabi decider this weekend.
Rosberg holds a crucial 12-point edge over his Mercedes team-mate Lewis Hamilton going into the 21st race of the longest season in grand prix history.
If he manages to prevail, Rosberg will emulate his father Keke Rosberg (1982) in winning the title.
The only other father and son combination to become world champions were Graham Hill (1962, 1968) and Damon Hill (1996).
Ricciardo, who has already sealed third in the driver's points, was asked by Speedcafe.com while he was in Bahrain for the World Karting Championship what his prediction was for the title fight.
"I will get a podium. I am not sure where (which position) yet and Rosberg will win the title. It's not the right result because it should be me," Ricciardo quipped.
"If Rosberg wins he has done enough to deserve it.
"If Hamilton wins, then he deserves it because he has fought back.
"Rosberg has won a lot of races this year and started the season really strong and after the mid-season break he had a really strong run as well.
"I think everyone has thought Hamilton is quicker and it is probably hard to question that, but I think Rosberg has done well this year to be in his position."
Ricciardo spent the weekend with his own Ricciardo Kart team at the World Karting Championship, which were held next door to the final round of the WEC at the Bahrain International Circuit.
Ricciardo also caught up with his Red Bull Racing predecessor, Mark Webber, Kiwi star Brendon Hartley, five-times world 500cc motorcycle champion Mick Doohan and ex-F1 driver Gerhard Berger.
The four-times F1 grand prix winner Ricciardo intends to return to Australia for a month over the Christmas break before commencing his rigorous training program ahead of the 2017 season.
"Next year, if the cars are as quick as they say they are, it going to be pretty intense," said Ricciardo.
"It will not be so much of a Christmas break. I will be getting into training and making sure I am strong and ready for Melbourne."