Sepang 12 Hours entry list revealed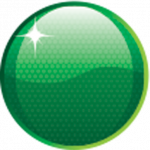 Organisers have confirmed a 26 car entry for next month's Sepang 12 Hours which hosts the final round of the inaugural Intercontinental GT Challenge.
The SRO Motorsports Group run event at Malaysia's Sepang International Circuit (December 8-11) has attracted several high profile entries amongst its 13 car GT3 field.
McLaren will be represented by the American K-PAX Racing Team although its driver roster is yet-to-be revealed.
The British manufacturer has been chasing Supercars star Shane Van Gisbergen for one of the seats with the Kiwi lying second in the Intercontinental GT Challenge drivers' championship six points behind Laurens Vanthoor.
Audi Sport Team Phoenix will field two R8 GT3s featuring factory drivers Vanthoor, Robin Frijns, Christopher Hasse, Markus Winkelhock, Rene Rast and Pierre Kaffer.
Stan Sport is the only way to watch every round of Speedseries. Click here for all the action streaming ad-free, live and on demand.
Porsche will be among the contenders for outright glory with the renowned Manthey Racing set to enter two professional entries.
New Zealand's Earl Bamber will pilot the #911 car alongside factory drivers Nick Tandy and Patrick Pilet.
The sister #912 car will be shared between Frederic Makowiecki, Richard Lietz and Michael Christensen.
As previously reported, Australian interest will be headlined by former Garnet Patterson in the Nexus Infinity Ferrari 458 GT3.
The former Australian Formula 3 National Class champion will race alongside Adrian D'Silva and two-time Sepang 12 Hours winner, Dominic Ang.
Hong-Kong based Aussie Daniel Bilski will feature in an B-Quik Racing Audi R8 LMS Cup car.
An all-Australian Subaru Impreza entry from Jim Hunter Motorsport will contest the Touring class featuring Jim Hunter, Grant Johnson, Andrew MacPherson and Allan Letcher.
MARC Cars Australia will enter two of is Focus V8s for Keith Kassulke, Ryan McLeod, Jake Camilleri, Michael Benton and Hadrian Morral.
"We are happy to see the popularity of GT3 racing in the Asia-Pacific region," said SRO boss Stephane Ratel.
"I am convinced that the Motul Sepang 12 Hours will again be a gruelling race, with some extreme weather conditions, and it will be a fitting finale of the inaugural season of the Intercontinental GT Challenge."
Organisers have confirmed the race will be shown live on Fox Sports in Australia and Sky Sport in New Zealand.
Entry List: Sepang 12 Hours
Cls.
Car#
Team
Nat
Car Type
Driver 1
Nat
Driver 2
Nat
Driver 3
Nat
Driver 4
Nat
TC
7
Team ST Powered
Civic Type R
Teh Kian Boon
Ong Wai Kwong Darren
Toe Teow Heng
GT3-PRO
9
K-PAX Racing
McLaren 650 S GT3
TBA
TBA
TBA
GT3-PAM
11
Singha Motorsports Team
Ferrari 488 GT3
Piti Bhirom Bhakdi
Carlo van Dam
Frank Yu
HK
Tanart Sathienthirakul
GT3-PRO
15
Audi Sport Team Phoenix
Audi R8 LMS
Christopher Haase
Robin Frijns
Laurens Vanthoor
GT3-PRO
16
Audi Sport Team Phoenix
Audi R8 LMS
Pierre Kaffer
Rene Rast
Markus Winkelhock
GTC-PAM
26
B-Quik Racing
Audi R8 LMS Cup
Henk Kiks
Daniel Bilski
Peter Kox
GT3-PAM
27
Nexus Infinity
Ferrari 458 GT3
Adrian Henry D'Silva
Dominic Ang Ding Xiong
Garnet Patterson
GT3-PRO
30
APR
Toyota Prius (ZVW50)
Hiroaki Nagai
Kota Sasaki
Koki Saga
GT3-PAM
35
HubAuto Racing
Ferrari 488 GT3
Hiroki Yoshimoto
Morris Chen
Shinya Hosokawa
Hiroki Yoshida
GT4
39
Muta Racing TWS RC350
Lexus RC350
Ryohei Sakaguch
Makoto Hotta
Ryuju Fujita
Teruhoko Hamano
GT3-PRO
50
Spirit of Race
Ferrari 488 GT3
Pasin Lathouras
Michele Rugolo
Alessandro Pierguidi
GT3-PAM
52
SAITAMA TOYOPET Green Brave
Mercedes-Benz SLS AMG GT3
Taku Bamba
Takayuki Hiranuma
Naoki Hattori
Shogo Mitsuyama
GT4
59
Simpson Motorsport
Ginetta G55 GT4
TBA
TBA
TBA
TC1
65
Vaper Niza Racing
Seat Leon TC
Douglas Khoo
TBA
TBA
GTC-PAM
67
GDL Racing
Lamborghini Super Trofeo Huracan
Wee Lim Keong
Melvin Moh Chun Ho
GT4
69
Ayelzo Ecotint Racing
Ginetta G55 GT4
Zen Low
TBA
TBA
GT3-AM
75
T2 Motorsport
Ferrari 488 GT3
Gregory Teo Bee Tat
David Tjiptobiantoro
IDN
Christian Colombo
TC
77
Jim Hunter Motorsport
Subaru STi Impreza 2.0
Jim Hunter
Grant Johnson
Andrew MacPherson
Allan Letcher
GT3-PRO
88
J-Loc
Lamborghini Huracan GT3
Manabu Orido
Kazuki Hiramine
Adrian Zaugg
SA
MARC
91
Marc Cars
MARC Focus V8
Keith Kassulke
Ryan McLeod
Jake Camilleri
MARC
92
Marc Cars
MARC Focus V8
Michael Benton
Hadrian Morral
TBA
TC
100
AMUSE & SPV Racing
Toyota FT86
Takashi OI
Hitoshi Matsui
Takashi Ito
Kenny Lee
GTC-AM
333
SpeedLover
Porsche 991 GT3 Cup
Pierre Yves Paque
Phillipe Richard
Jean-Michelle Jerome
GTC
334
SpeedLover
Porsche 991 GT3 Cup
TBA
TBA
TBA
GT3-PRO
911
Manthey Racing
Porsche 911 GT3R
Nick Tandy
Earl Bamber
Patrick Pilet
GT3-PRO
912
Manthey Racing
Porsche 911 GT3R
Frederic Makowiecki
Richard Lietz
Michael Christensen