Malaysian GP set to leave F1 calendar after 2018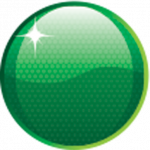 The Formula 1 Malaysian Grand Prix appears set to drop off the calendar once its current contract expires at the end of 2018.
Doubts surrounding its future emerged last month following a meeting between the Sepang International Circuit shareholders and the Malaysian government.
The cost to host the race coupled with disappointing ticket sales and television viewing figures has led to calls not to renew its current contract.
Tourism and culture minister Nazri Abdul Aziz has told local media that 2018 will be the last the Malaysian Grand Prix.
The Sepang race has become a mainstay on the F1 schedule since its inception in 1999.
Talk of the event's demise arrives just weeks after Sepang secured a new deal to host the MotoGP Malaysian Grand Prix until 2021.
"The current agreement is from 2016 to 2018. So once that ends, there will be no more (F1)," said Aziz.
"F1 attendance is dropping and there is less attraction now. We are spending RM 300 million a year ($92 million AUD).
"The cost of hosting F1 has increased 10-fold compared to the first time it was held."
Australia's Daniel Ricciardo claimed his fourth career F1 win in this year's edition of the race.