Hamilton to fight against 'impossible odds'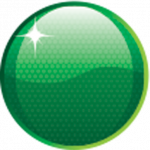 Lewis Hamilton won't give up on his Formula 1 title hopes despite admitting he faces 'impossible odds' to claim a fourth world championship at Abu Dhabi this weekend.
The Mercedes driver heads into the season finale 12 points adrift of team-mate Nico Rosberg, who is in the box seat to secure a maiden F1 crown.
Three consecutive victories has taken the title fight down to the wire but Hamilton concedes it is unlikely he will wrestle the championship away from Rosberg.
A third place finish would be enough for Rosberg to secure the coveted prize no matter where Hamilton finishes.
Although his title hopes seem unlikely, Hamilton is not prepared to give up on his championship bid.
"I'm faced with pretty impossible odds no matter what I do this weekend," said Hamilton.
"But I can't and won't give up. You never know what might happen – however unlikely it may seem.
"I'll be proud of myself and what I've achieved as long as I feel I've given my all and performed at my best.
"And, whatever happens, I'm proud of everyone who's been a part of the success we've shared over the past few years.
"I'm approaching this weekend the same as I do every race. I want to win and I'll give it everything to finish the season on a high."
While favourite to clinch his career long dream, Rosberg believes he will face a stern challenge this weekend.
"I have to treat this like any other race. Doing a good job on a grand prix weekend is always a challenge," said Rosberg.
"Nothing in this sport is easy, so this won't be any different and I still have to go all out for a good result."