Alonso fuels Porsche 2018 switch rumours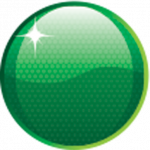 Fernando Alonso has fuelled speculation that he will leave Formula 1 for Porsche's World Endurance Championship team in 2018.
Nearing the end of another frustrating F1 season, the 35-year-old Spaniard has just one more year remaining on his current McLaren contract.
Expectations that the two-time world champion will repeat Mark Webber's move from F1 to Porsche's have strengthened following comments made by Alonso in a tribute to the Australian.
In a video played on the big screens at the Bahrain International Circuit ahead of Webber's final race, Alonso suggested that he will have much to learn from Webber's experience.
"You've had a fantastic career and now all your success with Porsche," said Alonso in the video message.
"You didn't wait for me there, it would have been nice, but I think you will be around so I will ask you many things when I join your adventure.
"You're a really great man and from my heart, all the best."
Alonso has repeatedly stated his frustration with F1 in recent times, bemoaning the current tyres and technical regulations.
VIDEO: The Webber tribute with Alonso's Porsche push