Harvick scores pole at NASCAR finale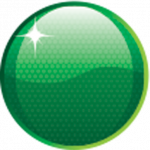 Kevin Harvick may not be in the running for this year's Sprint Cup title in NASCAR, but that didn't stop him from scoring pole at Homestead-Miami Speedway.
In fact, the best-placed of the Championship 4 in the running for the title was defending series champion Kyle Busch in ninth, just one place ahead of Joe Gibbs Racing Toyota team-mate Carl Edwards. The other title contenders Joey Logano (Penske Ford) and Jimmie Johnson (Hendrick Chevrolet) will start from 13th and 14th respectively.
"I am just so proud of everybody on this Jimmy John's Chevrolet team," Harvick said. "They want to come to the race track and bring good race cars and perform well. Just real proud of that."
Sharing the front row will be Team Penske's Brad Keselowski, who is tasked with doing what he can to assist Logano.
Interestingly Joe Gibbs other cars qualified inside the top-10 with Denny Hamlin in fourth and Matt Kenseth in seventh.
In terms of the Hendrick cars, Chase Elliott will start fifth, Alex Bowman in 19th and Kasey Kahne in 29th.
The other driver in focus this weekend is Tony Stewart who will make his final fulltime start from 11th on the grid.
QUALIFYING:  Ford EcoBoost 400 – Homestead-Miami Speedway 
| | | | | | | |
| --- | --- | --- | --- | --- | --- | --- |
| POS. | CAR # | DRIVER | MAKE | SPONSOR | MPH | TIME/GAP |
| 1 | 4 | Kevin Harvick | Chevrolet | Jimmy John's Chevrolet SS | 177.637 | 30.399 |
| 2 | 2 | Brad Keselowski | Ford | Miller Lite | 177.538 | –0.017 |
| 3 | 31 | Ryan Newman | Chevrolet | Caterpillar | 177.387 | –0.043 |
| 4 | 11 | Denny Hamlin | Toyota | FedEx Express | 177.194 | –0.076 |
| 5 | 24 | Chase Elliott | Chevrolet | NAPA Auto Parts | 177.096 | –0.093 |
| 6 | 78 | Martin Truex Jr | Toyota | Bass Pro Shops/Tracker Boats | 176.974 | –0.114 |
| 7 | 20 | Matt Kenseth | Toyota | DeWalt Flexvolt | 176.505 | –0.195 |
| 8 | 21 | Ryan Blaney | Ford | Motorcraft / Quick Lane Tire & Auto Center | 176.413 | –0.211 |
| 9 | 18 | Kyle Busch | Toyota | M&M's Core | 175.959 | –0.290 |
| 10 | 19 | Carl Edwards | Toyota | Arris | 175.615 | –0.350 |
| 11 | 14 | Tony Stewart | Chevrolet | Always a Racer / Mobil 1 Chevrolet | 174.978 | –0.462 |
| 12 | 47 | AJ Allmendinger | Chevrolet | Kroger/Clorox | 174.831 | –0.488 |
| 13 | 22 | Joey Logano | Ford | Shell Pennzoil | 176.638 | –0.172 |
| 14 | 48 | Jimmie Johnson | Chevrolet | Lowe's | 176.269 | –0.236 |
| 15 | 1 | Jamie McMurray | Chevrolet | McDonald's | 176.263 | –0.237 |
| 16 | 41 | Kurt Busch | Chevrolet | Haas Automation / Monster Energy Chevrolet SS | 176.246 | –0.240 |
| 17 | 3 | Austin Dillon | Chevrolet | Dow Corning | 176.120 | –0.262 |
| 18 | 17 | Ricky Stenhouse Jr | Ford | Fastenal Ford Fusion | 175.965 | –0.289 |
| 19 | 88 | Alex Bowman | Chevrolet | Axalta | 175.655 | –0.343 |
| 20 | 6 | Trevor Bayne | Ford | Advocare Ford Fusion | 175.536 | –0.364 |
| 21 | 16 | Greg Biffle | Ford | Roush Performance Ford Fusion | 175.018 | –0.455 |
| 22 | 44 | Brian Scott | Ford | Safeway Ford | 174.984 | –0.461 |
| 23 | 13 | Casey Mears | Chevrolet | GEICO | 174.972 | –0.463 |
| 24 | 42 | Kyle Larson | Chevrolet | Target | 173.756 | –0.679 |
| 25 | 43 | Aric Almirola | Ford | Smithfield | 175.092 | –0.442 |
| 26 | 59 | Michael McDowell | Chevrolet | Thrivent Financial | 174.972 | –0.463 |
| 27 | 34 | Chris Buescher | Ford | Love's Travel Stops | 174.967 | –0.464 |
| 28 | 27 | Paul Menard | Chevrolet | Richmond/Menards | 174.893 | –0.477 |
| 29 | 5 | Kasey Kahne | Chevrolet | Great Clips | 174.695 | –0.512 |
| 30 | 10 | Danica Patrick | Chevrolet | TaxACT Chevrolet SS | 174.667 | –0.517 |
| 31 | 49 | Matt DiBenedetto | Toyota | NASCAR Heat Evolution | 174.306 | –0.581 |
| 32 | 38 | Landon Cassill | Ford | Florida Lottery | 174.025 | –0.631 |
| 33 | 15 | Clint Bowyer | Chevrolet | 5-Hour Energy | 173.952 | –0.644 |
| 34 | 95 | Ty Dillon | Chevrolet | Advil Chevy SS | 173.796 | –0.672 |
| 35 | 7 | Regan Smith | Chevrolet | Nikko RC / Toy State Chevrolet | 173.706 | –0.688 |
| 36 | 23 | David Ragan | Toyota | Dr. Pepper | 172.529 | –0.900 |
| 37 | 55 | Reed Sorenson | Toyota | RoyalTeak.com / Backyard Company | 170.578 | –1.258 |
| 38 | 83 | Jeffrey Earnhardt | Toyota | Starter | 168.687 | –1.613 |
| 39 | 32 | Dylan Lupton | Ford | Can-Am / Corvetteparts.net | 166.036 | –2.124 |
| 40 | 46 | Michael Annett | Chevrolet | Pilot Flying J | 165.853 | –2.160 |