Audi clinches pole in WEC farewell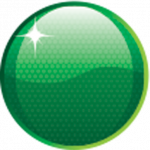 Audi will start its last race in the FIA World Endurance Championship from pole position after topping qualifying at the Bahrain finale.
Oliver Jarvis set the foundation for the Audi success with a lap of 1:39.58s, but the pole was put beyond doubt when his teammate Lucas Di Grassi cracked a 1:38.82 lap for a record-breaking average of 1:39.20.
The pole comes less than a month after Audi announced it would be terminating its WEC and Le Mans 24-hour sportscar programs.
Audi has become a leading figure in sportscar racing during the last 18 years, winning the prestigious Le Mans 24 Hours 13 times, while also taking out the WEC drivers' and manufacturers' crowns from 2012-2013.
The news arrives as part of a realignment of Audi's motorsport programs, with the manufacturer to focus on its participation in the all-electric FIA Formula E single seater series with the Abt-Schaeffler squad.
Audi will share the front row of the grid with the Porsche 919 Hybrid of Australian Mark Webber, who will be having the last start of his motor racing career.
Webber's team-mates Timo Bernhard and Brendon Hartley set times of 1:39.33 and 1:39.60 respectively for a combined average qualifying time of 1:39.47 – 0.26 slower than the Audi.
The championship-leading Porsche of Neel Jani, Marc Lieb and Romain Dumas will start third, 0.198s behind the #1 car and 0.462s behind the pole-winning Audi.
Porsche have already wrapped up their second consecutive manufacturer's title, but a fifth place or better in tonight's final round will give Jani, Lieb and Dumas the driver's title.
Audi's second car of Andre Lotterer, Marcel Fassler and Benoit Treluyer could only manage fourth quickest.
Toyota locked out the third row with its pair of TS050 Hybrids.
In the title hunt, the Toyota of Kamui Kobayashi and Mike Conway, who had a time deleted for a track-limit violation, was fifth with an average time of 1:40.22s.
It was more than a second off the pole, but more than 0.5s of a second quicker than the sister car qualified by Anthony Davidson and Kazuki Nakajima.
RESULT: Bahrain 6 Hour qualifying
| | | | | | |
| --- | --- | --- | --- | --- | --- |
| 1 | LMP1 | L.di Grassi, L.Duval, O.Jarvis | Audi Sport Team Joest | Audi | 1:39.20s |
| 2 | LMP1 | T.Bernhard, M.Webber, B.Hartley | Porsche Team | Porsche | 0.26 |
| 3 | LMP1 | R.Dumas, N.Jani, M.Lieb | Porsche Team | Porsche | 0.46 |
| 4 | LMP1 | M.Fassler, A.Lotterer, B.Treluyer | Audi Sport Team Joest | Audi | 0.49 |
| 5 | LMP1 | S.Sarrazin, M.Conway, K.Kobayashi | Toyota Gazoo Racing | Toyota | 1.01 |
| 6 | LMP1 | A.Davidson, S.Buemi, K.Nakajima | Toyota Gazoo Racing | Toyota | 1.56 |
| 7 | LMP1 | M.Tuscher, D.Kraihamer, A.Imperatori | Rebellion Racing | Rebellion/AER | 5.88 |
| 8 | LMP2 | G.Menezes, N.Lapierre, S.Richelmi | Signatech Alpine | Alpine/Nissan | 10.48 |
| 9 | LMP2 | M.Rao, R.Bradley, A.Lynn | Manor | ORECA/Nissan | 10.82 |
| 10 | LMP2 | R.Gonzalez, F.Albuquerque, B.Senna | RGR Sport by Morand | Ligier/Nissan | 11.20 |
| 11 | LMP2 | T.Dillmann, G.van der Garde, S.Gelael | Extreme Speed Motorsports | Ligier/Nissan | 11.47 |
| 12 | LMP2 | J.Canal, R.Gonzalez, R.Merhi | Manor | ORECA/Nissan | 11.59 |
| 13 | LMP2 | R.Dalziel, L.Derani, C.Cumming | Extreme Speed Motorsports | Ligier/Nissan | 11.86 |
| 14 | LMP2 | D.Cheng, H-Pin Tung, P-L.Chatin | Baxi DC Racing Alpine | Alpine/Nissan | 11.97 |
| 15 | LMP2 | N.Minassian, M.Mediani, M.Aleshin | SMP Racing | BR Engineering/Nissan | 12.22 |
| 16 | LMP2 | V.Petrov, K.Ladygin, V.Shaytar | SMP Racing | BR Engineering/Nissan | 12.26 |
| 17 | GTE Pro | J.Adam, D.Turner | Aston Martin Racing | Aston Martin | 17.74 |
| 18 | GTE Pro | N.Thiim, M.Sorensen | Aston Martin Racing | Aston Martin | 17.87 |
| 19 | GTE Pro | G.Bruni, J.Calado | AF Corse | Ferrari | 18.17 |
| 20 | GTE Pro | A.Priaulx, H.Tincknell | Ford Chip Ganassi Team UK | Ford | 18.68 |
| 21 | GTE Pro | D.Rigon, S.Bird | AF Corse | Ferrari | 18.99 |
| 22 | GTE Pro | S.Mucke, O.Pla | Ford Chip Ganassi Team UK | Ford | 19.29 |
| 23 | GTE Pro | R.Lietz, M.Christensen | Dempsey Racing – Proton | Porsche | 19.67 |
| 24 | GTE Am | P.D.Lana, P.Lamy, M.Lauda | Aston Martin Racing | Aston Martin | 20.67 |
| 25 | GTE Am | F.Perrodo, E.Collard, R.Aguas | AF Corse | Ferrari | 21.02 |
| 26 | GTE Am | P.Ragues, R.Taylor, R.Brandela | Larbre Competition | Chevrolet | 21.73 |
| 27 | GTE Am | M.Wainwright, A.Carroll, B.Barker | Gulf Racing UK | Porsche | 22.90 |
| 28 | GTE Am | C.Ried, W.Henzler, J.Camathias | KCMG | Porsche | 1:00.36 |
| 29 | LMP2 | R.Rusinov, R.Rast, A.Brundle | G-Drive Racing | ORECA/Nissan | – |
| 30 | LMP1 | S.Trummer, O.Webb, P.Kaffer | ByKOLLES Racing Team | CLM/AER | – |
| 31 | GTE Am | K.Al Qubaisi, D.H.Hansson, P.Long | Abu Dhabi-Proton Racing | Porsche | – |